Taylor Swift's Miss Americana Gives Insight into World of Stardom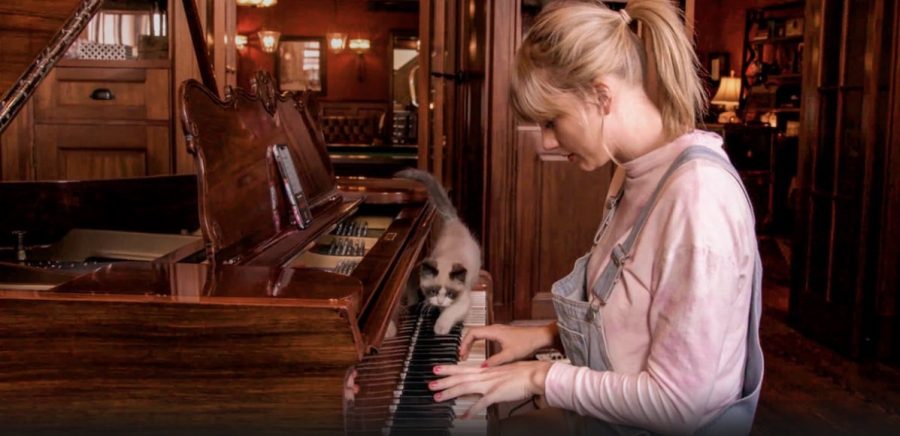 In a world where anyone in the public spotlight can expect to be completely dissected by fans and critics alike, Taylor Swift, country-singer-turned-pop-star-turned-edgelord-turned-advocate-and-sweetheart, has been subject to even more scrutiny than most. From an interrupted acceptance speech at the MTV Video Music Awards, secretly recorded phone calls and resulting scandal,to a sexual assault case against a DJ and the battle for the rights to her work with her record label, Taylor Swift has been part of enough dramatic shocks to feed more than her fair share of headlines.  Likewise, few musicians with her level of popularity have had so many transitions in music style.
Such dramatic changes in style, reported conflicts and 'scandals,' and long career in the public eye provides more than enough material for Taylor Swift's 2020 biopic, Miss Americana. Giving what must be much-needed room for honest self-expression, Miss Americana follows Swift closely, but lets her explain herself in her own words.
The Netflix documentary revisits key events in Swift's life and career, but also explores and expresses Swift's self-imposed expectations. In compelling scenes, she reads out from old diaries and confirms these expectations still hold true. Whatever she does, she wants to be good at it. And, most importantly, she needs other people to think so too.
Unlike Taylor's 2017 album Reputation, which is also widely considered a response to public drama, the film offers more than a defensive response. Swift is displayed as a young artist aware of her potential expiry date, at last given a platform to peel back her layers and tell the truth of the bigger picture, and finally ready and able to write her own history as she has lived it. 
Miss Americana's narrative loosely outlines Swift's musical journey, with select clips from performances throughout her life, ranging from preteen home videos to sold-out stadium shows. Behind the scenes footage — recording studio snippets, chord pattern picking, music video designing, breathless award show watching — gives moments of insight into Taylor's career not previously displayed anywhere. 
Director Lana Wilson tastefully chooses which songs will anchor each vignette. 'Out of the Woods' gives a soundtrack to Swift's confidence after her dramatic fallout with Kanye West, while 'Clean' adds to the intense atmosphere around Swift's 2018 sexual harassment case. Memories of a vicious eating disorder and political disagreements are laid bare, without frills, to outline what Swift was experiencing that the public was more shielded from. 
As someone who had been a huge fan of Taylor Swift when I was younger, this documentary drew my attention and curiosity in the same way her name popping up in the news always has. Having watched the biopic, I would say that it is worth a view by those who, like me, were fans, people who are fans, and anyone who is interested in seeing a celebrity's genuine and original take on the ups and downs of fame and the trials and strife of the public spotlight. 
"It's time to take the masking tape off my mouth forever." Taylor, oft scorned for staying silent during the fraught 2016 presidential election and questioned for showing up late to the game of supporting the LGBT community, offers an explanation through her biopic as to what pressures kept her from going public and what influences allowed her to finally feel confident in expressing her beliefs. Swift acknowledges that, with her influence being so staggering, she has a responsibility both to be a voice for those who have not developed the platform that she has, and to be true to herself and honest with her experiences, hardships, and experiences as America's long-loved sweetheart.