MLB The Show 21 hits a solid triple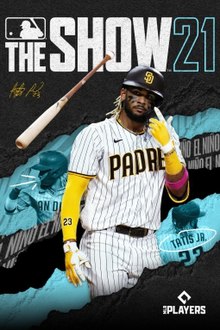 Mlb The Show 21 game review 
The fifth edition of MLB The Show 21 continues to do what it does best: create a realistic experience for baseball fans. 
Just like in previous years, MLB The Show has amazing graphics. This is one of the main reasons it feels so genuine and game-like. It makes you feel like you are in the pros. The graphics have definitely gotten better from this year to last year. 
Something new that they introduced this year was that they brought the game to Xbox. Sony was smart to bring the game to Xbox servers because that brought more people for online PVP modes. 
Another thing that is new is you can now create and customise your own stadium. This is a great new addition to the game as you can get creative and have some fun making all the different combinations of stadiums. Besides picking your home city, everything from cows to roller coasters are available to surround your stadium. 
Unfortunately, the commentary is still not great and has seen no big improvements– they are still using the same voice overs from previous games. 
Hopefully Sony San Diego will improve the commentary in '22, but for now there are definitely more positives than negatives in this year's game.
MLB The Show released on April 20 for XBox, Playstation, and PC for $70.