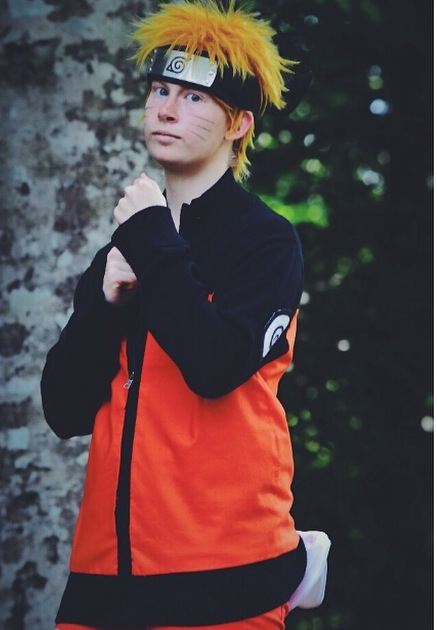 Haley Prillaman
"You get to bring a character to life that you never thought could be alive before," sophomore Haley Prillaman said. Albemarle High School students are looking forward to Cosplaying in the Nekocon convention this November.
What is Cosplay? Cosplay (short for costume play) is the practice of dressing up as a character from a movie, book, or video game, especially one from the Japanese genres of manga and anime.
It's "a great community of people that are all doing the same thing," Prillaman said. She and her friends are looking forward to "cosplay contests, there like cosplay meet ups, sometimes they have LARPing going on, they have video game rooms, anime rooms, a lot of places where you can buy like anime merch and stuff."
LARPing stands for Live Action Role Playing, which is where these students physically act out their characters' actions. The players pursue goals within a fictional setting represented by the real world while interacting with each other in character. The convention in Nov. is from Friday-Sunday night, and will be in Hampton, Va.
As a generally shy person, sophomore Leroy McGuire can express his creativity through his original costumes. McGuire says that "my persona…is from a sci fi dimension."
McGuire mostly goes LARPing, he got into it when he "was really young…the name LARPing kind of came as I got older because I found a name for it. The name larping came later.."  Leroy McGuire continues to LARP because it "helps me to get out of my shell."
Cosplaying can also be expensive. Prillaman said that for her costume for the upcoming convention "I spent [about] $15 on a wig, but the costume itself, the jacket, pants, everything, is going to be $120, including shipping."
She also says that her costume "is all from China, so shipping is always like $30 because its ridiculous."
McGuire also commented about the cost, "I usually LARP as my characters instead of other characters, because I don't have money to buy costumes."
In addition to the cost of cosplaying, age also plays a factor. Prillaman said that "the best years to do it are like 17-20, because that's when you can pull it off."
"When the make up stops making you look young enough, then it becomes a problem, plus if you're not physically fit enough to be walking around a con for like six hours straight, then its probably going to be difficult." junior Charlie Hoeing said.
Hoeing also talks about how families get involved, saying "sometimes whole families go, like the parents cosplay as parents, and then the kids cosplay as young versions of characters."
Prillaman is excited to see the famous "voice actors coming for anime like Todd Haberkorn." She has also "been requesting a cosplayer called Twinfools…because he's a pretty famous cosplayer that's really good." Prilliman says that Twinfools is from Canada, and that "[he] hand makes all the costumes and they're gorgeous."
Sophomore Sami Thomas is new to cosplay this year, and she started because, "a friend of mine decided that it would be good if I cosplayed, and I just got into the whole thing because, it seems really cool." Thomas says that, "I definitely want to do it for a while, I don't know how long, but for at least a few years."
For the Nekocon convention in November, she is "cosplaying with a group of people, and then i'm also doing another character by myself."
With the convention approaching in November, all players, both new and returning, are excited to attend.