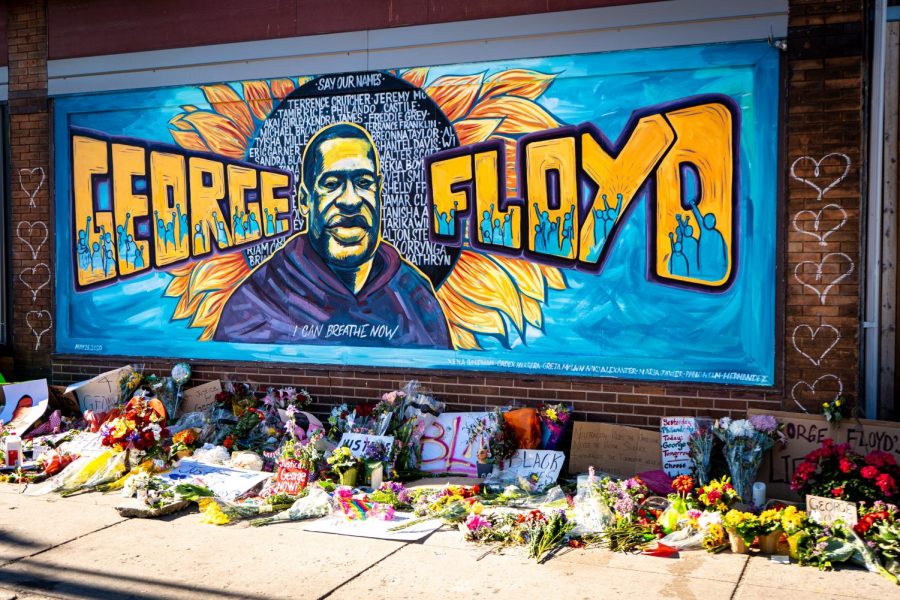 munshots on Unsplash
On May 25, 2020, George Floyd was murdered by Derek Chauvin in Minneapolis, Minnesota. The video capturing his death, along with "Justice for George Floyd" posters and infographics, rapidly spread across social media and sparked a Civil Rights movement on a global scale, with protests happening around the world. 
One year later, the impact of George Floyd's murder and the protests that followed can still be felt. Conversations about racism and police brutality began, the impact of social media as a tool for education and awareness has dramatically increased, and new legislation was introduced. 
However, there is much work to be done towards social justice, so here are eight ways you can be an ally.
1. Donate to the George Floyd Memorial Foundation 
The George Floyd Memorial Foundation aims to spread awareness of George Floyd's story while promoting social justice and challenging police brutality. To help their cause, you can donate directly or by buying a t-shirt.
2. Donate to bail funds
Bail funds are organizations that collect money to post monetary bail for those in jail on pre-trial detention who can't afford the charges. As protestors stand up to injustices, many police departments have reacted with violence and arrests. Donating to protesters and bystanders who have been unjustly arrested is one way to fight for social justice. 
3. Reflect on yourself and your actions and question if you are appropriating Black culture
Blackface is never okay. Ask yourself when picking an outfit or hairstyle if you are wearing it as a costume or a joke. If so, pick something else.

Acknowledge the creators and designers of those ideas, whether it be a hairstyle, trend, piece of clothing, or pair of shoes. Check if you are cherry-picking aspects of Black culture only for the aesthetic without acknowledging and educating yourself about their creators.
4. Educate yourself. 
Do not look towards Black people or people of color, in general, to get educated. It is not their responsibility to teach you about systemic oppression. If you do want to talk to someone about their experiences as a Black person in America, ask if they feel comfortable first.
To get your learning started, here are some basic resources.
For Our White Friends Desiring to Be Allies/Courtney Ariel/Aug. 16, 2017
An article about the dos and don'ts of being an ally to people of color
Color of Change @colorofchange (Twitter and Instagram)
A nonprofit, civil rights advocacy organization focused on amplifying the voices of Black people in politics. 
https://nmaahc.si.edu/learn/talking-about-race
A website guide on how to talk about and inspire conversations about race.  
George Floyd, Minneapolis Protests, Ahmaud Arbery & Amy Cooper | The Daily Social Distancing Show/The Daily Show with Trevor Noah/May 29, 2020
A YouTube video discussing Amy Cooper, the killing of George Floyd, and the contract of society and how it is broken every day for Black Americans
13th/Ava Duvernay/2016 – Netflix
A documentary that takes a deep dive into the history of racial inequality in the United States, focusing on the criminalization of African Americans.
5. Confront your own biases. 
How do you approach people of color compared to how you approach white people? How do you perceive Black people in the media? Why do you hold those biases?
While you can't control your upbringing and environment, you do control the choice to understand the biases you have and change them.
6. If someone is deliberately spreading racism, call them out. 
While doing so, speak calmly and directly. Patronizing or condescending tones will only make the situation escalate, and the purpose of calling someone out is not to cancel them but to educate them. Another way to call someone out is to ask a question that addresses their problematic behavior, such as, "Why do you think it's ok to do _______?"

7. Learn more about the Justice in Policing Act and pressure policy change
Find a script and who you should call at https://justiceforgeorge-takeaction.carrd.co/#demandpolicychange
8. Remove language that spreads negative Black stereotypes from your vocabulary (ghetto, ratchet, the n-word)
This should go without saying, but in order to avoid offending or demeaning people based on your own perceptions or stereotypes, it's a good idea to avoid using language that excludes or degrades groups of people. 
Language is a very powerful tool and when used incorrectly can perpetuate prejudice or discrimination. While you may think this step isn't necessary, it's a simple way to stop spreading harmful ideas and create an inclusive environment.
While this isn't a comprehensive list, it's a start to becoming a better ally. Remember how you felt watching George Floyd and channel that energy into action to fight towards social justice.