Unified In UNICEF
Students Eager to Change the World
"One thing I love about our club is how we are fully driven by the passion of our members," AHS UNICEF club president junior Annie Brown said.
The United Nations International Children's Emergency Fund (UNICEF) is a worldwide organization started by the UN working towards helping children and adolescents across the globe. Faculty sponsor Alysha Scott started the UNICEF club last year and has been working towards giving back to the community and those in need.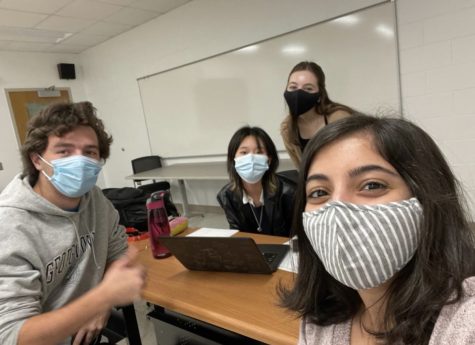 "What makes our service club unique at Albemarle is the personal touch we add to everything; every idea comes from our members and we choose the projects we take on," Brown said. "Anyone can bring an idea to the executive board, and we plan how to incorporate it into UNICEF and start a new project."
"I really like how involved I can be when picking our projects and the comfortable community that we've created," junior Shaylee Emert said.
AHS UNICEF has approximately 25 members with about 10-15 students attending each meeting. The club's most recent projects include donating books for children, an SPCA drive, and helping with the SCA's canned food drive.
"Many of our projects focus on children, but when we have an idea that a member is excited about, we don't want to place limits on what we can do as a club," Brown said. "Though we're committed to supporting UNICEF as an organization, I love the lack of restrictions in our club."
Their next project will be the Water Walk where students will take a gallon of water and carry it around the school in order to raise awareness and donations for children with water insecurity.
"Since clean water is a sometimes overlooked issue in our world, we hold an online fundraiser where people can donate money to an organization that provides clean water to communities that need it," Brown said. The Water Walk will take place later this spring.
"It represents those in other countries who have to travel to get water and bring it back to their homes," Scott said. "It's a way to literally walk in someone else's shoes."
Brown joined the club when it began last year, and Scott selected her as this year's president. "Annie stepped up at the beginning of this year and she worked very well with the previous president. She came in to make sure we had a spot for the club and was ready to continue with it. I saw the leadership in her and it made sense for her to lead."
"I was aware of UNICEF as a national organization, and I was interested in joining a service club with chapters all over the world," Brown said. "It's safe to say that I joined the club for the worldwide reputation of helping people and stayed for the passion shown in our club and community."
"Next year I'm already thinking about how to pass on the presidency. I love it so much, but I want to give others the opportunity," Brown said. "I don't like to think about the word 'president' in a traditional sense. I'm just here to facilitate ideas and keep everything organized."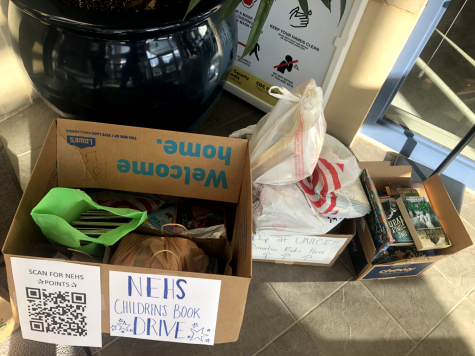 AHS UNICEF also works with other clubs in the school, such as Key Club, English Honor Society and Amnesty Club to create a community of eager students willing to change the world. "I've made new friends in this club and others. It's just great to know I can always reach out to somebody and they'll always be able to help me," Brown said.
"Since so many people are involved in the club, I've had the chance to meet many people I wouldn't have otherwise met. People from all different grades are in the club, so there's a very diverse group of members," Emert said.
"Feel free to join! There's no fee and no member dues," Scott said. "If you find out one activity we're doing is interesting and you just want to come and check it out that is fine too!"
More information can be found on UNICEF's website and the AHS UNICEF sign-up form can be found on AHS UNICEF's Instagram page.