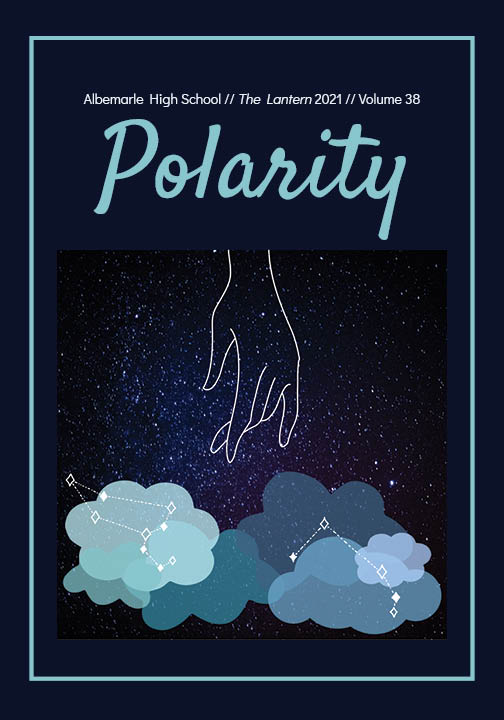 Polarity, the 2021 edition of the AHS literary art magazine, received top honors in the Virginia High School League Media Championship on Saturday.
The magazine brought home a Trophy Class designation, the highest possible award from VHSL.
Along with it's overall designation, The Lantern staff also received the following awards.
Prose Spread:
1st Place: "Altitude" by Andy Packwood
2nd Place: "Natural Hue" by Olivia Gravely
Honorable Mention: "Archive of Lost Things" by Kate J. Fitzgerald
Poetry Spread:
1st Place: "Back When" by Kaitlyn G. Bitrick and H.A.K. Moneymaker's
3rd Place: "Gazing" by Kate J. Fitzgerald
Short Fiction:
2nd Place:  "A Home For Our Daughters" by Andy Packwood
Concept Packaging:
3rd Place: The Lantern literary art magazine staff