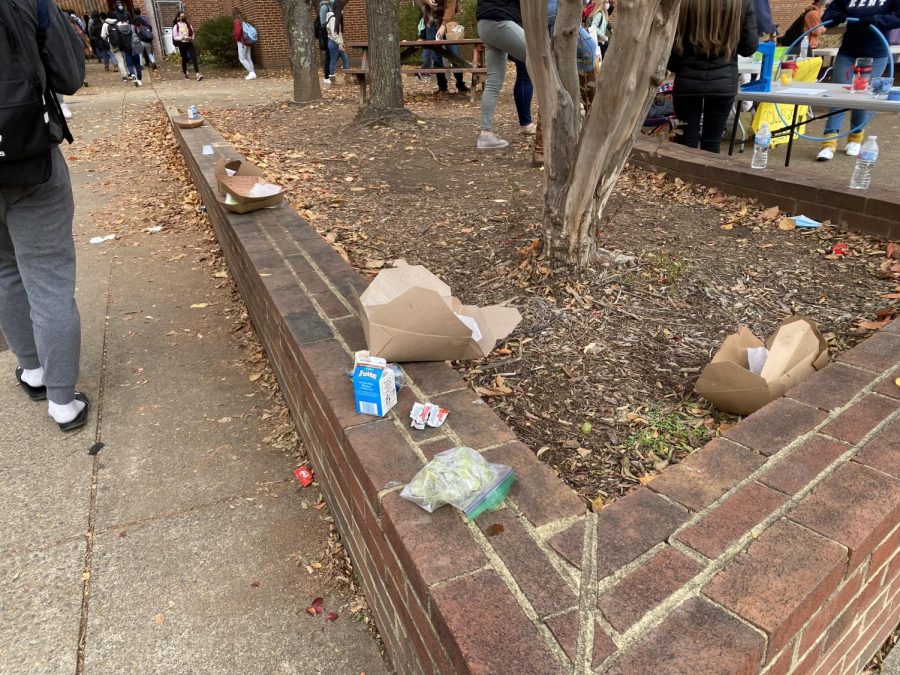 Tired of trying to avoid the breezeway bees? Pick up your trash. 
The bees are a direct result of students not picking up their lunch trash. "Once the bees find out there is food, they stay in that area,"  lead custodian Glynn Baker said.
The trash not only brings the bees, it's a headache for the custodial staff. 
"I want students to understand that it does take time to clean your trash up and realize the time we spend cleaning up takes away from other things that need to be done around the school," Baker said. "It takes two custodians about 45 minutes each day to clean up the breezeway after lunch, filling two large trash bags with items students left behind."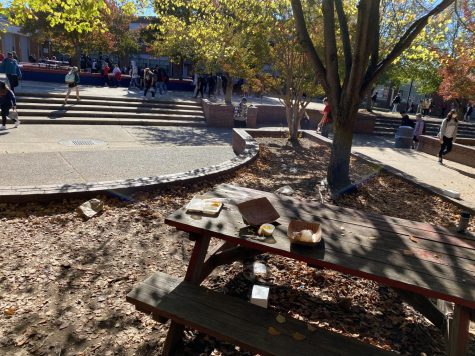 "Not only does it cause bees everywhere, it takes away from the beauty of the breezeway, especially if visitors come and see trash everywhere," Baker said. "It makes it look bad."
Some students are also upset by the mess. 
"I think it's really disrespectful that students leave their trash everywhere in the breezeway for other people to pick up," sophomore Riley Farmer said. "It's our school and we should keep it clean. We shouldn't rely on adults to pick everything up." 
There are eight trash cans placed around the breezeway, so there shouldn't be a reason for trash to be left. Be considerate of our hard-working janitors and the beautiful area provided to us. When eating lunch in the breezeway, make sure to locate one of the many trash cans provided and throw away your trash.