With the holiday season seeming to start earlier every year and becoming the dominant force in our lives, there is still an upside to the madness. Of course, this comes in the means of food. This articles features the highlights of the season, ranging from various types of peppermint Oreos to marshmallow reindeer.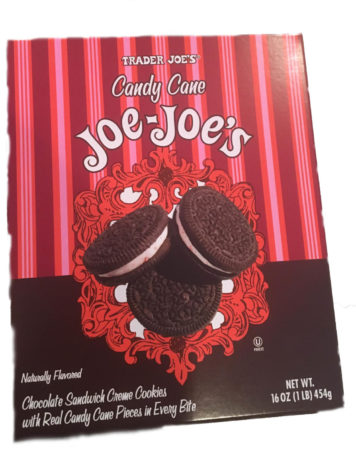 Trader Joe's Candy Cane Joe-Joes:
These artisanal cookies are a change up from normal Oreos-type cookies, giving a more natural flavor to a classic taste. They have a more chocolatey, yet dry taste to the cookie (which pairs well with milk) and the filling is littered with candy cane bits.  With only 140 calories (the same as the normal type), these bring a new choice to the table.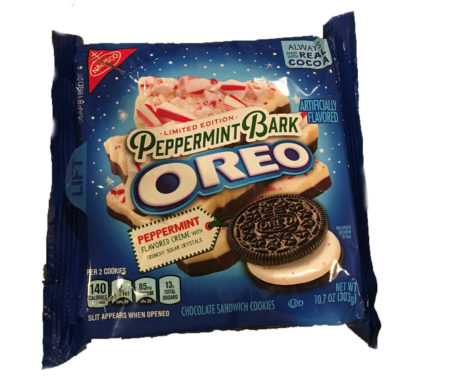 Peppermint Bark Oreos:
A new addition to the Oreo lineup, these cookies go hard on the holiday spirit, from the packaging down to the taste. The cookie is a normal Oreo cookie, which works well by itself. The filling has a cremier feel than other iterations, (and features less peppermint pieces than the Trader Joe's version) which again lets the treat be tasty on its own.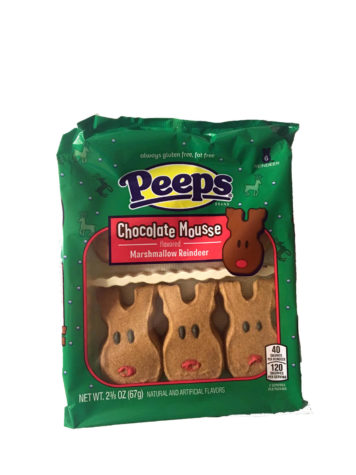 Chocolate Mousse Peeps
These marshmallow treats don't go too far off the beaten path; however, the traditional Peeps formula is one that continues to work. The reindeer-shaped puffs have a nice crunch to them and, although they might be hard to find, they're worth the work.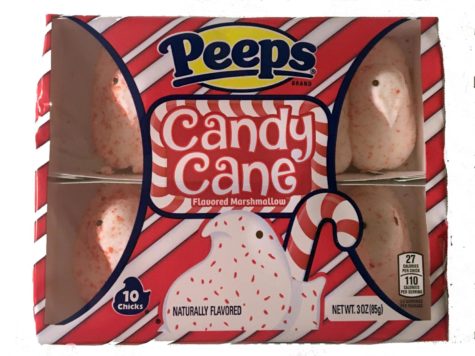 Candy Cane Peeps
These festive candies share the same marshmallowy traits as their Chocolate Mousse compatriots, They have a nice peppermint crunch when bitten into, however you shouldn't eat too many in one sitting unless they want a distinctly toothpaste flavor left in their mouth afterwards.
Hot Cocoa Hershey Kisses
Although some might think that this new flavor of Hershey Kiss would be very close to the traditional Milk Chocolate, Hot Cocoa is a pleasant surprise. It has a white chocolate "marshmallow" center, which gives a festive feel, perfect for the holidays.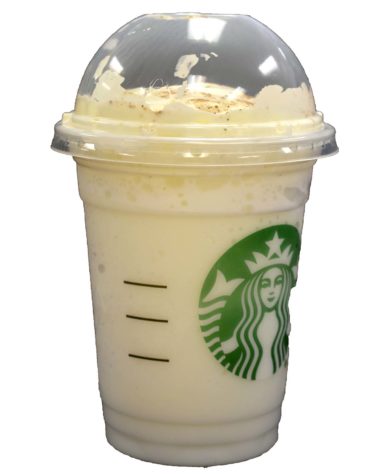 Starbucks Gingerbread Cream Frappuccino
When you take your first sip of this drink, you might wonder: "Why is this included in the Holidays Drinks drinks list? It kinda just tastes like icy milk." However after the initial wondering, you're hit with a sprinkle of gingerbread, making you realize why the drink is on the list. This beverage works well for those who want to stick to their status quo but add a bit of holiday cheer.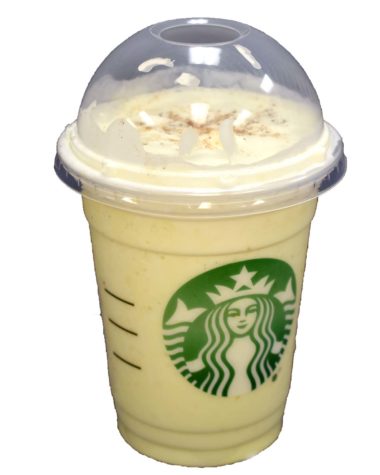 Starbucks Eggnog Cream Frappuccino
This spinoff of a classic holiday drink has a stronger taste than the gingerbread iteration and doesn't have as much as an icy feel. It also sports a dash of spices, which mixes up the traditional sweet flavor. In the battle of the Novelty Holiday Drinks, Eggnog is a clear winner.