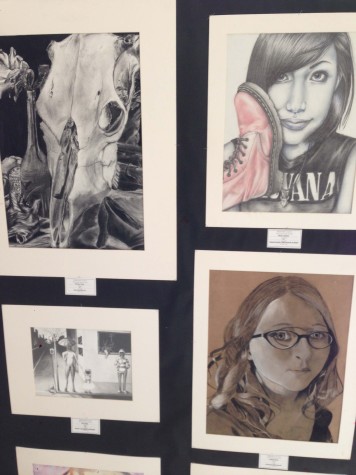 Alex Joncas, Revolution Correspondent

March 26, 2014
Over the last two weeks all Albemarle County Public schools have been featured in the 21st Annual Visual Arts Festival. Located in the Fashion Square Mall, it displayed paintings, photographs, and sculptures. All along the hallways in the mall were black walls. Each school got a separate wall for their...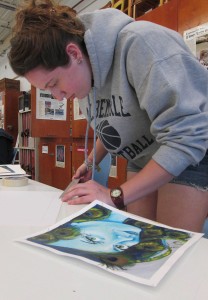 Julia Harrison, Staff Reporter

May 17, 2013
Just stepping into the art room is overwhelming—art hangs from every corner of the room, creativity pouring from the crevices. Outside the art room is a small gallery filled with the originality of Albemarle's artistic student body, everything from ceramic pots to charcoal sketches to crystal clear...