Ben Yung, Staff Reporter

November 20, 2015
Contrary to popular belief, Time magazine states that numbers of people stressed and depressed in today's world is actually dropping. Even though this seems like a positive statistic, the lack of knowledge and help for stress prevention is clear in our society; this is bound to lead to a reverse in the cu...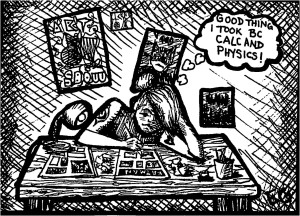 Melanie Arthur, Staff Reporter

March 22, 2013
It is that time of year again, when students endure the hectic process of choosing their classes for the next school year. We meet with our guidance counselors, talk with friends, possibly argue with our parents, all over how to fill an eight period schedule. But many of us are struggling already...