The Bachelor: Approaching the Final Rose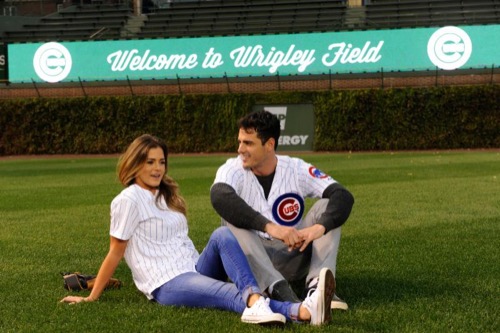 Episode six of The Bachelor (which aired Feb. 8) was one that got everyone in America cheering. The fact that Olivia got sent home on a two-on-one with Emily, the most outspoken and sassy of the group, was so satisfying that I actually started crying.
However, now that the single-most hated girl in the mansion has been eliminated, the show has gotten substantially less dramatic. The most recent episode, episode seven, which aired Feb. 15, was almost boring.
There were no fights, no ratting each other out to Ben, and a limited number of tears. While it's exciting that, for once, the girls actually are friends and support one another, it almost doesn't seem like the same show. In previous seasons the directors would find some way to create drama, even if it wasn't naturally occuring among the contestants. But recently it seems as though they've decided to make the show a little more realistic. It's refreshing, while simultaneously saddening me.
I've begun longing for the days when finding love was put on the back burner, and dealing with insane women who can't keep the peace was first priority. This being said, I'm glad that if there had to be a season in which this happened, it was this one. Ben deserves nothing but the best of everything, and he's now down to four of the most eligible bachelorettes in the country.
As the show begins to wind down and Ben gets closer and closer to finding his dream women, I will begin making predictions for what his future holds.
As much as I love JoJo, I think she's begun to be placed in the desperately unwanted "friendzone." Ben refers to her as, "a nice young lady who I can be myself around." Which isn't exactly how most people talk about someone they want to marry.
Caila, who has been my favorite throughout the show, has become whiny and kind of annoying. She is unsure of what she wants in a husband and how she sees her future. To be completely honest, she now just strikes me as being kind of fake.
Amanda and Lauren B. are currently my top two favorite, and I think Ben agrees. They've gotten the most attention from him, and he keeps saying in his interviews how much he can see them as a future wife.
Amanda, being a mom, has shown Ben how vulnerable and sweet she is, which is what he is so attracted to in her. However, in the preview showing next week's episode, in which Amanda introduces Ben to her kids, it appears as though Ben isn't too interested in the idea of becoming an instant dad.
As of now, it looks as though Lauren B. is the top choice for Ben, and if she ends up being the future Mrs. Higgins, I can confidently say I would be tuning in to watch that Bachelor wedding.