10 Netflix Movies You Should Watch During Quarantine
Something from each genre to satisfy all your movie cravings during this pandemic.
Drama
1. The Pursuit of Happyness (2006)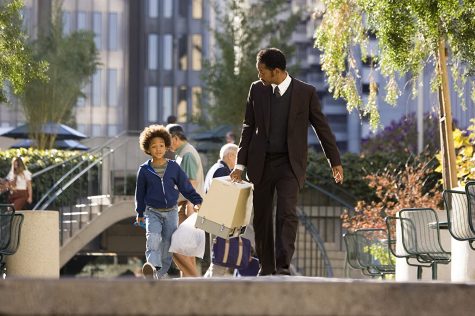 This film is an emotional rollercoaster about hard work and perseverance. Chris Garner (Will Smith) starts at the bottom and works his way up to support his son Christopher (real-life son Jaden Smith). The pair go through many obstacles, including having to sleep in a metro bathroom, but Chris never gives up. Chris showed a characteristic that everyone should have, determination. He faced major setbacks but never stopped believing in himself. He wouldn't let anybody or anything stop him from being successful. 
This film shows the true side of life most movies glance over. It shows that failure is acceptable and inevitable in life, but if you work hard you can achieve success. Watch this if you want a feel-good movie that will also have you tearing up. 
2. The Perks of Being a Wallflower (2012)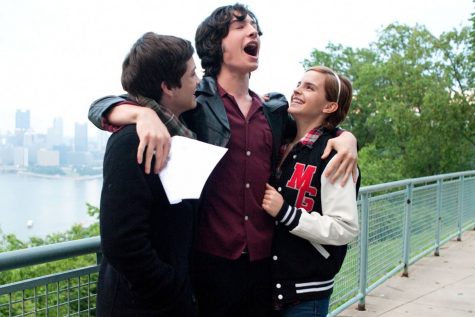 Introverted freshman Charlie (Logan Lerman) is a wallflower, someone who watches their life from the sidelines, until he is taken under the wings of two friendly seniors. Sam (Emma Watson) and her stepbrother Patrick (Ezra Miller) help Charlie by introducing him to good music, his first love, true friendship, and more as they get him to come out of his shell. His English teacher (Paul Rudd) helps Charlie recognize his dream of becoming a writer. But as his friends leave for college, his inner sadness comes back again, almost jeopardizing his newfound confidence. 
The characters in this movie aren't just basic high schoolers going through life aimlessly; they deal with real issues such as the SATS, colleges, mental illnesses, and peer pressure. This movie shows the reality of life for teenagers, and you should definitely give it a watch. 
3. What's Eating Gilbert Grape (1993)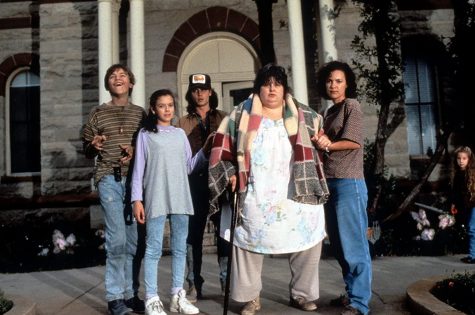 In this movie, Gilbert Grape (Johnny Depp) holds a lot of responsibility, including having to take care of his mentally impaired younger brother Arnie (Leonardo DiCaprio in one of his earliest roles) and his morbidly obese mother (Darlene Cates), while also trying to pursue his own happiness. 
This actual story is simple, but what makes it exceptional is the acting from Depp and DiCaprio. It is easy to feel the emotions of joy and despair throughout the movie, and you should not miss out on their performances. 
Historical Drama
4. The Theory of Everything (2014)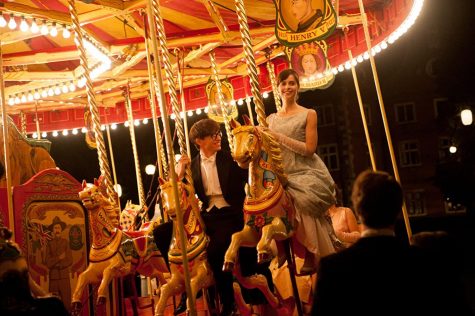 The story told in this movie is about the famous physicist Stephen Hawking (Eddie Redmayne) and his relationship with his wife Jane (Felicity Jones), his battle with ALS, and his curiosity for the study of time. Hawking and Jane defy terrible odds and break new grounds in science. 
This movie gains you even more respect for Stephen Hawking by showing how the same body that allowed him to explore his immense intelligence also betrayed him. The film, which is brilliantly acted and directed, is both beautiful and heartbreaking at the same time. 
5. The Boy in the Striped Pajamas (2008)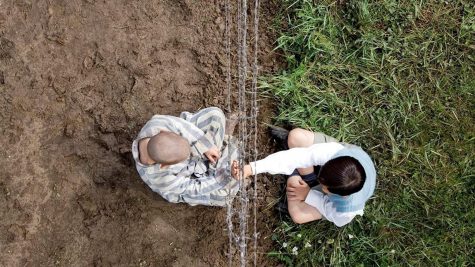 This movie takes place during World War II, where Bruno (Asa Butterfield), who is only eight years old, moves from Berlin to Poland where his father has become commandant at a German concentration camp. He is sad and doesn't have any friends, so he explores behind his house where he becomes friends with Shmuel (Jack Scanlon), a Jewish boy his age. Oblivious to the reality of their surroundings, their secret friendship has heartbreaking and unexpected consequences. 
The harsh realities of the German concentration camps combined with the sweet and innocent friendship between two kids from opposite worlds makes for a film that will hearten and disturb you throughout. This movie shows how scary our world history is and will most likely make you cry. 
Romance
6. My Girl (1991)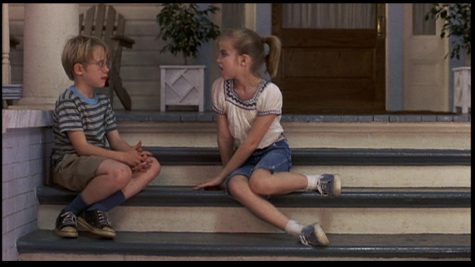 This movie is certainly a tearjerker. It follows a young girl named Vada Sultenfuss (Anna Chlumsky) whose mother died giving birth to her and she lives in a home that her father (Dan Aykroyd) uses to operate a funeral service. Even though the main character is only 11 years old, the issues addressed throughout the movie, including phobias and death, are very mature and realistic. 
Vada and her best friend Thomas (Macaulay Culkin) have the best chemistry and connection which truly make this movie worth watching. I recommend this movie if you are looking to watch a heartbreaking, but at the same time adorable, movie.
Action/Science Fiction
7. What Happened to Monday (2017)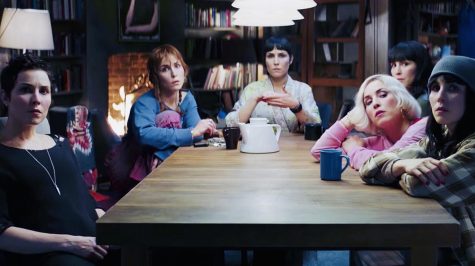 What Happened to Monday follows a family of identical septuplets living in a world where every family is only allowed to have one child due to overpopulation. One of the sisters goes missing and the rest of the sisters have to find her while avoiding the government and being put in a "long sleep." 
Noomi Rapace plays every one of the septuplets and gives different identities and traits for each one perfectly. Her strong acting impressed me most about this movie because she played so many different roles in one movie. If you enjoy lots of action, don't miss out on this movie that will have you on the edge of your seat the whole time. 
8. 2012 (2009)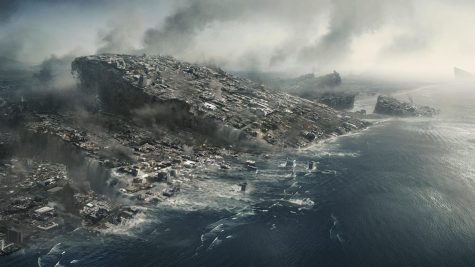 Most of the world's population is unaware that Earth has an expiration date while world leaders start to prepare for the survival of a few select people in secret. When the world does start falling apart, one man, Jackson (John Cusack), struggles to protect his family and lead them to safety.
This movie will definitely make you forget that you are in quarantine. The special effects of this movie are magnificent, with buildings falling down, tsunamis destroying everything, planes flying through buildings, and more. If you like intense action-packed movies, this one's for you.
Romantic Comedy
9. Life As We Know It (2010)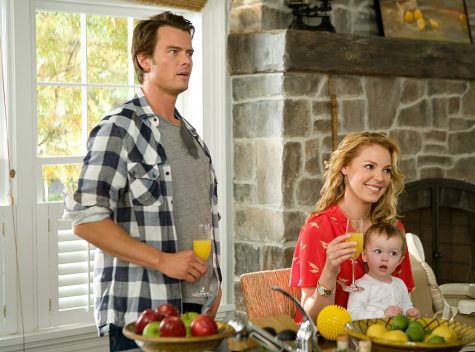 If you love romantic comedies, you can't go wrong with Life As We Know It. Two single adults Holly and Eric (Katherine Heigl and Josh Duhamel) are put up to a blind date by their mutual best friends Peter and Alison (Hayes MacArthur and Christina Hendricks), which starts and ends poorly. Their best friends pass away in an accident and leave their daughter to them. They have to put aside their differences for the sake of their goddaughter. 
Even if you are not a fan of Rom-coms, this movie is a heartwarmer that will put you in a good mood. 
Comedy
10. Good Burger (1997)
Good Burger is a classic '90s comedy about two dimwits, Ed and Dexter (Kel Mitchell and Kenan Thompson), who are forced to save the burger joint they work at after a new-and-improved restaurant opens across the street called Mondo Burger. Their new secret sauce may be the answer, but not if Kurt (Jan Schweiterman) from Mondo Burger gets his way. 
Ed, who is incredibly stupid but also ingenious, and the rest of the characters make this eventful storyline great with their weird personalities. Although super cheesy, this movie also has a clever, sophisticated humor unlike any other.