The State Champs are ready to repeat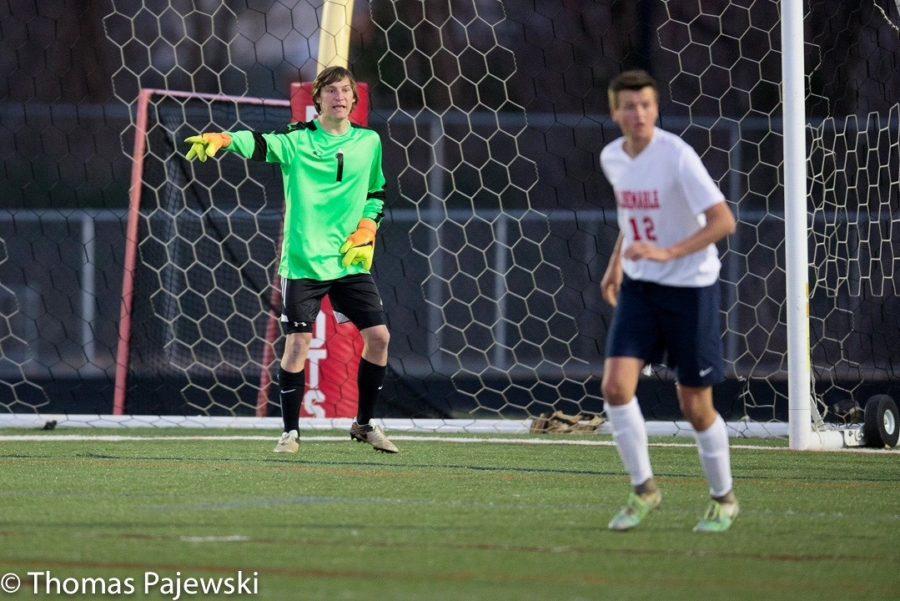 Ryleigh Katstra, Staff Reporter
March 31, 2017
The boys' soccer team is looking for a return to States, despite losing 11 seniors from last year.
They went 21-1 for the 2016 season and won the regular season title for the Jefferson District, the Conference 16 championship, the 5A North Region championship, and the 5A State championship. This year, the soccer team has new talent,  and  are optimistic about the season.
"We had a lot of diversity on our team, so it was really great to get to the top level that you can in high school,"junior Andrew Weber said. "To win States, that's just the ultimate goal.".
Albemarle has gone to the State championship three times in the past five years..
"We lost a lot in terms of talent and leadership. Now the juniors and seniors have an opportunity to take on new roles," coach Scott Jackson said.
Last year, the team had 20 players that scored and 19 players who had assists in their 22 games. Of the seniors that graduated, many of them were a part of both of those statistics.
Among those graduates was goalie Jake Gelnovatch, who made 11 stops in the final game of States to hold Falls Church scoreless. In the entirety of the season, he only let in 11 goals. Gelnovatch is a redshirt freshman on the Louisville soccer team.
Another key graduate was Brendan Moyers. Moyers scored the only goal in the State championship, was the 5A State Player of the Year, and went on to play at Virginia Tech. Griffin Coffey was named to First Team All-State as well and is now a defensive player at Washington and Lee college.
Taking Gelnovatch's place in front of the net this year is junior Thomas Leckrone. Last year, it was not uncommon for Gelnovatch to be replaced in the net by Leckrone while he played forward for AHS. This year, with the keeper's role open, Leckrone will start in the goal.
Senior Michael Vaughn and  Weber are two of the players that are looking to help lead the team. As co-captains, the pair works together to dominate on both offense and defense. "They've been in the program for a long time and will definitely play key roles for us this season," Jackson said.
Jackson is also looking forward to coaching senior forward Eliya Budugure one last time. Budugure scored a header against Mountain View that put AHS in the Regional championship. He scored a hat trick against Atlee and had two goals in multiple games in the past season.
Jackson is hoping that he will become even more of a leader this year and really control the offensive aspect of the game. Budugure has already scored twice in the five games of the 2017 season.
Freshman Franco Duran has scored multiple goals this season and could be a key impact player. Jackson says that he is a quick player with an eye for attacking and as well as passing.
Last year, Coach Jeff Balnave was the head coach of the team. Jackson was an assistant, but this year he is back as the head coach. "Coach Jackson does a really good job of teaching us technical stuff, but both of our coaches are just good at keeping us interested in the game," Weber said.
The team is 2-2 so far this season, losing to Charlottesville and Mountain View but coming out on top against Riverbend and Orange. Their next game is Thursday against Louisa at home.
"I'm excited about the team. It's just a really different team, we have a lot of new faces. So I'm just excited to see what we can achieve as a young team this season," Jackson said.