What to do in C-ville this fall
Regan Pedersen, Staff Reporter
September 24, 2018
"What is there to do in Charlottesville?" Many say there's little to nothing, while others say the sky's the limit. So, let's break this down…

Nature/Parks
Chris Greene Lake: This is perfect for a nice, mild day. There, you can gather friends together for a picnic and watch the sunset, or just take your dog for a stroll. Also, after Labor Day, it's free.
"Chris Greene is a nice location to bring your dog, swim, or just simply enjoy the view," senior Alida Dayton said.
Azalea Park: Yet another free option. Come here to enjoy the local gardens and play with your dog in a fenced-in area. Also, explore the trails along Moore's Creek and it'll lead you to an open soccer field.
Carter's Mountain Orchard: From peaches to music, Carter's Mountain offers a variety of experiences. They offer a Thursday Evening Sunset Series that goes on until Sept. 27. During this event, local bands perform and cider donuts, as well as peach frozen yogurt, are available for purchase.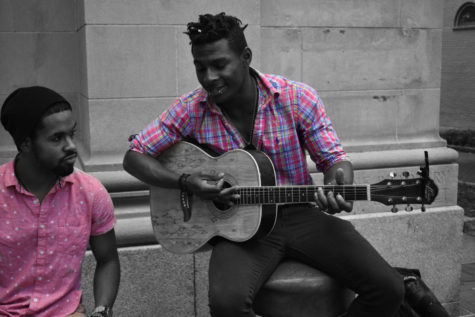 The Historic Downtown Mall
Events:
Events at the Sprint Pavilion: The Sprint Pavilion, they have many different concert opportunities and events. Some acts you may know coming up are Father John Misty (Sept 25) and Death Cab for Cutie (Oct 18). For more, check out http://www.sprintpavilion.com/events
Events at the IX Art Park: 

Monday Capoeira Resistencia– this is an Afro-Brazilian martial art disguised as dance and is taught by Roderick J. Davis or Instrutor Balanço. It goes on from 4:30 PM to 6:30 PM.

Tuesday Yoga with Cora– pay what you can ($5- $15) cash or check to Common Ground at IX. It is 5:45 PM-7 PM and includes yoga such as savasana.
Sunday Salsa– costs $5 per person and is a dance party from 9 PM – 1 AM. Here, you can dance to classic and contemporary Latin music mostly salsa, with a mix of bachata, merengue, and cha cha. Bring a group of friends for extra fun!
Events at the Jefferson Theater: Most of the concerts at the Jefferson are fairly low priced. They're known for showcasing (mostly) indie bands and having themed dance parties.
"I saw Moon Hooch. They're crazy saxophone people. They actually put a traffic cone inside a saxophone to make it super loud," Senior Anna Rowley said.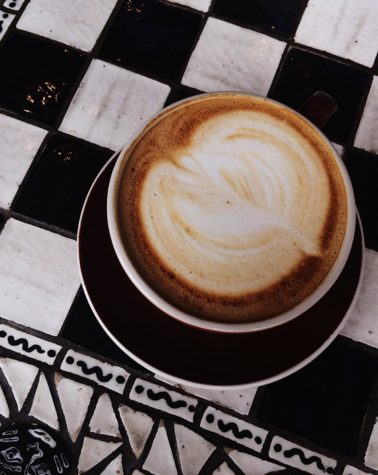 Our Top 5 Places Downtown
Tea Bazaar: The Tea Bazaar has a relaxed, retro atmosphere where you can sit down and drink tea with a few friends. It's also great if you need to study!
Mudhouse Coffee Roasters: For your general caffeinated beverage needs, Mudhouse is on it. From your classic latte to the Americano- they got it. Not a fan of coffee? They have alternatives such as tea and hot chocolate.
"My friends and I meet up sometimes and we always choose to go to Mud House. Their coffee is so good and everyone's always nice. It's also a great place to study after school," Junior Leslie Robertson said.
Marco and Luca's: The go-to for dumplings and my favorite, the sesame noodles. It's fast, inexpensive and delicious. So, next time you're downtown, make sure to make Marco's one of your stops.
"I think Marco and Luca's has the best dumplings in Charlottesville. I also know the people that own the place- Marco and Luca," Sophomore Brian Teweles said.
Vintage Low: A blast into the past- Vintage Low is known for carrying clothing items from various decades. Into music? They carry vinyl as well!
           "It's fun to look at all the vintage clothes, even though I never buy anything," Senior Joy Rinonos said.
IX Art Park: IX has been known as "the spot" for photo shoots with friends or just hanging out to admire the art. You can say It's very community-based.
"The space is really neat. They have a lot of different restaurants and various art stuff," Photography Teacher Diane DiGiacomo.