5 Snapchat Features You Should Be Using
Gabe Goncalves, Staff Reporter
October 5, 2018
Everyone these days have been using the basic filters, but here are five features that you might not know about. These five features allows you to communicate with your friends in countless ways.
Draw with more colors
:
Tired of using red? There are different colors you can use. When you take a pic, look on the top right and you see a pencil, click it, then there's line of different colors. Use your finger to slide the dot to which color you want then draw with it on the pic with your finger.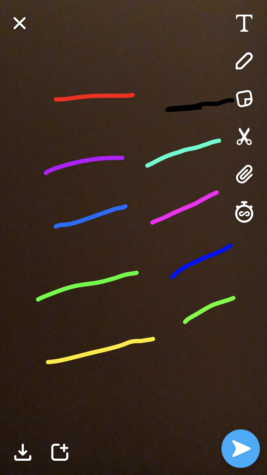 Gabe Goncalves
Add more than one filter to a snap
:
This is a new feature available after last winter's update. When you are looking for a filter that you want, swipe to the one you want then hold your finger on it. Then you use your other finger to swipe and look for another filter to combine with the first filter. The filter change everyday especially but there's one you can do that makes your face fat, and you can do a different shade.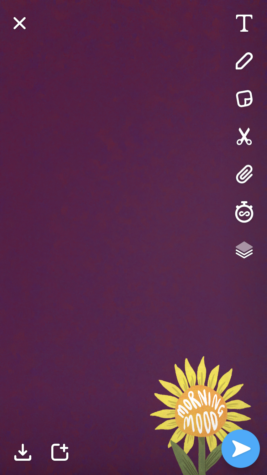 Gabe Goncalves

Use night camera mode
:
When you are in the dark and you want to take a picture try night camera mode. When you are in a poorly lit area and you are trying to take a picture, press the half moon icon on the top right of the photo. Once you have clicked it, your picture will be clearer.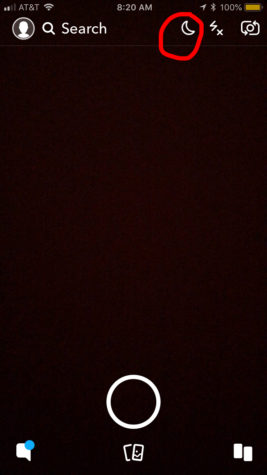 Gabe Goncalves

Change the emoji that appears next to a friend's name
:
You probably have already seen your friend's have your name or their friend's name as a emoji. Click the head icon on the top left. Then click on the top right icon where that will take you to the settings. Click manage under additional services. After that, you click your friend emojis and that's where you can change your friend's name.
Gabe Goncalves



Shazam feature on snapchat:
On the last winter's update, there is a feature that allows you to share different kinds of music to your friends. Press hold on the camera screen to identify the song with shazam, while you are shazaming the song you can add filters to decorate your video. You are allowed to check your shazam history on settings, so you can play the same song.
Gabe Goncalves