50's Women Trends
Through the years, there are shifts in cultural ideals as well as different movements that shape society. Styles change in order to keep up with the changing world. This series identifies exactly how past fashions have influenced our modern day style.  
The 1950's was a period of time revolving around simplicity and feminine looks. During this era, women exited the workforce and went back into the homes- that inspired many of these trends.
Classic Red Lipstick
This was a significant sign of femininity- subtly sexy, yet classy. The red lip is associated with simplicity, so it could be worn with anything classy from a little black dress to a red, solid- colored blouse- only if you strive for that red-on-red effect.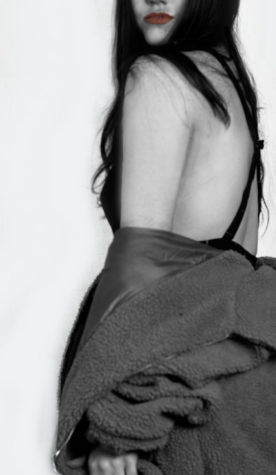 A famous example of a person known to wear this lipstick is everyone's favorite sex symbol, Marilyn Monroe. If you're going for a rich red, try NARS lipstick in Jungle Red.
Skirts:
The Poodle, The Circle, The Pencil
During the 50's, teenagers were known to wear a below-the-knee poodle skirt to indicate modesty as well as incorporate quirky details.
The circle skirt is a below-the-knee length skirt. It is a very flouncy addition to any simple or patterned blouse. You can wear it to a casual hangout or to a neighborhood picnic!
The pencil skirt is a more form-fitting piece. Nowadays, they tend to be shorter in order to enhance curves more. Back then, the pencil skirt was worn to work functions or to a hot date. It showed others that you were an elegant, sexy woman that was to be respected.
Pearl Necklaces
The pearl necklace is a delicate touch that could be added to any simple blouse or dress; it matures a regular outfit and stands as a symbol of the elite.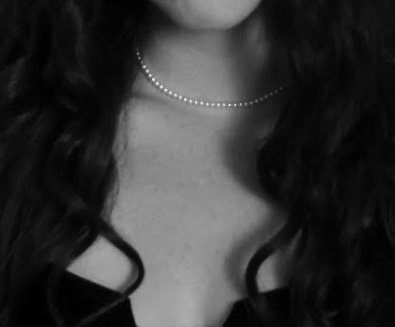 Someone known to fashion one of these necklaces is Breakfast at Tiffany's Audrey Hepburn.
Slim Sheath Dresses
These dresses cinch the waist, while still keeping something to the imagination. During the 50's, they tended to reach below-the-knee and varied from a solid-colored garment to a simple vertical stripe. Wear the slim sheath dress with long gloves to complete the look.
The Halter Top
This top shows off toned arms, while contributing to a more shapely figure. Stereo-typically, the halter top was identified as having polka dots with thick straps, but possibilities are endless. In today's terms, halter tops are cropped and have very thin spaghetti straps. It almost appears as a chopped apron.