Graduating Early: The Student Experience
At the beginning of the 2020 school year, the administration introduced the option for seniors to graduate early. To do this, seniors would have to take all core classes for their last semester, working to gain all the necessary credits. 
While not all seniors chose this option, it was very popular with a select few. Motivations for graduating early varied from COVID safety, to the desire of having a gap semester between high school and college. 
"My motivation for graduating early was the pandemic," senior and early graduate Naquel Perry said. "It didn't seem like COVID was going away any time soon, and I did not want to spend two semesters on a zoom nor feel unsafe in person." 
However, having the ability to only attend school for one semester did not mean that this semester was going to be easy.
"There were times where I felt my body was frozen this year and I didn't have the energy to do work," Perry said. "Being that I only had one semester, I pulled through."
The sole promise of graduating early was a major motivation for senior and early graduate Ashleigh Gorry. "The thought of graduating early didn't come with as many challenges as it did motivations because I was able to know that I just had a little longer to push through doing schoolwork, and then I was finished and would have time to do other things in my gap semester before going to college." 
Since Gorry graduated early, she's had the free time to work full-time jobs and safely travel. These jobs include positions at Trader Joe's, Burger Bach, and two food delivery jobs. She's split up her work schedule with some day trips around Virginia.
The ability to have a space in between the jump from high school to college was an attraction to the proposition of graduating early. However, the opportunity to graduate early seems to have been a double-edged sword. While there are many benefits to graduating early, there are still some downsides. 
Perry, who previously participated in track and forensics, missed "not being able to participate in VHSL activities." The cancellation and limitations of VHSL activities and school clubs proved to be a major disappointment for many AHS students.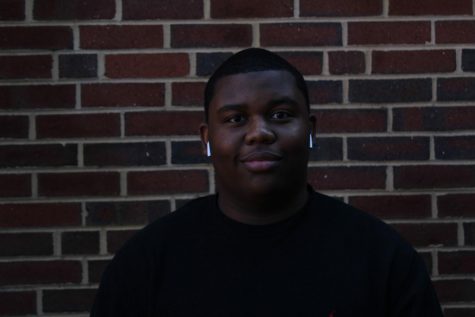 In response to the same question, 2021 graduate Gorry stated, "My favorite thing about graduating early has been experiencing for a short period what it is like to not have school-related responsibilities before college, where I will resume those school-like responsibilities. My least favorite thing has been the stress that things like rent can place on my life." Given that Gorry moved out when she graduated, rent was another responsibility that she took on.
The Class of '22 will have to wait a little longer to find out if they will have this option next year.  On May 6, Superintendent Dr. Matthew Haas will make schedule recommendations to the School Board, including if the high schools will be on a 4×4 or A/B schedule.