Students Create Opportunities to Help the Community and World
Due to the pandemic, the community is in need now more than ever, and even though you may only be a student, you can play a big part in the relief of those who are struggling.
"The pandemic has affected everyone and everything," junior and president of Students Working Against World Hunger Club (SWAHg) Katharina Ravichandran said. "If there was any time to help the community, it is now."

Not only has Covid caused health issues, but it has affected businesses, income, food security, the elderly, and more. Volunteers are always needed and welcomed, but they are even more essential during these times. Sometimes, the issue doesn't lie in the lack of willingness to volunteer, but in the unknowns of where to begin. 
Ravichandran says that the best way to find somewhere to volunteer is by thinking about what issues lie in the community that you're motivated to help fix, and go from there. There are countless organizations and nonprofits in the Charlottesville area that support a variety of causes.
"I think community outreach [and] volunteer work has to come from a place of passion," Ravichandran said. "The joy of community outreach will come when a person finds an area they care about."
Luckily, you don't have to look too far to begin your outreach journey because Ravichandran's club, SWAHg, is open to new members. SWAHg works with Support for Our Local Partnerships, Wasted Food is Saved for the Hungry (WISH), and Advocacy, with high schoolers all across central Virginia helping to  fight food insecurity. 
At least 20% of Albemarle County residents struggle with food insecurity. Ravichandran said that since the pandemic began, 23% more people in need have begun coming to Blue Ridge Area Food Bank, and there has been a 1,000% increase in clientele at the Monocan Food Bank. 
Even though the pandemic has interfered with hundreds of activities throughout the world,  Ravichandran said that they've been able to continue their outreach through having club meetings on Zoom, creating virtual drives, and holding in-person fundraisers within the boundaries of the CDC guidelines. 
She was determined to continue their work in the community because [the pandemic] not only exacerbated the need for the issue, but forced [them]  to adapt [their] methods."
SWAHg isn't the only club to join for community outreach.  Junior Mackenzie Elward  realized that senior citizens feel especially isolated during the pandemic, so she began the Senior Citizen Service Club. 
She created the club with "a mission to bridge the gap between [our] generation and older generations, " but above all, Elward's goal is "to make the [senior citizens] [they] work with feel happy and appreciated."
Elward's hopes are to spend time with the residents in various ways that range from sitting and talking to playing a round of Bingo. A few service projects that she has organized this past year have been music therapy and a reading circle. 
In music therapy, volunteers, including Tri M members, joined a Zoom call with residents and shared their musical abilities for 30 minutes every week. 
The reading circle was an opportunity not only to share a love of reading, but for the residents and volunteers to get to know each other in the process. Every week for 30 minutes, volunteers would join a Zoom call with the residents to read them a book, discuss it, and get to know each other in the process. 
Before she graduates, Elward has a goal of forming another group of people to beat their previous record of $1,000 raised in the Walk to End Alzheimer's. 
"I feel like the volunteer work [the community] needs the most right now is connecting with people in assisted living in addition to connecting and helping those less fortunate," Elward said. "[Volunteering] has made me realize how much impact high school volunteers can make."
One group that makes a large impact with high school volunteers is the Key Club,   which partners with the local Kiwanis Club. Because of its long-standing history at AHS, it has many connections with organizations throughout the community that allows members to participate in countless outreach opportunities. 
President Kaukab Rizvi said that Key Club is the one of the "biggest and most engaged" organizations in AHS, and that from being a part of Key Club, students "[have learned] the value of service,  while coming together to build friendships  and a sense of community within the club itself."
From his four years of Key Club membership, Rizvi says that one of the community's biggest needs right now is aiding the homeless in their various needs, especially by providing them with food. Because of this, Key Club is planning on organizing a donation drive for The Haven, a local shelter in the near future.
The community has always had needs for volunteers for various causes, but the pandemic has stressed those needs even more. Rizvi says there has been an "increased eagerness in volunteers," and now that the community is in recovery, we need to "carry this moment forward," so we can continue to aid the issues that continue to press on once the pandemic comes to an end. 
This past year, Key Club has fortunately been able to aid in various donation drives such as a book drive and a recycling drive. 
Junior Abena Afriyie, through the Key Club,  led a book drive in effort to give students in Ghana the joy of reading and a chance to better their education. Afriyie organized over 3,000 book donations in total and was covered in a recent NBC 29 article.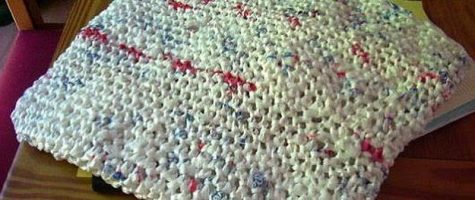 The recycling drive, organized by junior Alia Konold, gathered plastic bags and then wove them into reusable mats that were donated to local shelters. 
The Key Club has also organized a can food drive that is still going on. Donations will be accepted through April 30, which gives plenty of time to collect your cans and drop them off at the front of AHS.
Rizvi encourages everyone to join Key Club. "[You] get easy access to [many outreach] opportunities."
If individual projects are closer to your style, Loaves and Fishes and Blue Ridge Area Food Bank are currently accepting volunteers, and learning the job of the volunteer position is fairly simple. 
There are also virtual volunteer opportunities as well such as Zooniverse, Freerice, and Amnesty. Understandably, there are circumstances where people who want to volunteer simply just don't have the time, but there are hundreds of charities and nonprofits worldwide that take donations to help support their cause. 
If you don't know what cause you're passionate about, Rizvi said it's as easy as "[Reaching] out to those you know, or [doing] your own research to find a volunteer opportunity that's meaningful to you."