Electrifying The World 7 Steps At A Time
Rising Artist And Leader, Helen Hou, Strives To Change The World
Balancing school, volunteering and extracurricular activities can be challenging for some, but for sophomore Helen Hou, it's a devoted passion.
Hou is the co-founder and president of Albemarle's Make A Change club (MAC), co-head of the hair and makeup department for Bury the Dead, art editor of the literary art magazine The Lantern, communication manager of UNICEF club, community outreach representative for National Art Honor Society as well as Amnesty and the artistic director of Progressive Albemarle Charlottesville Teens (PACT). Hou also participates in clubs such as SCA, SWAG, Interact, and Key Club and is planning on running for a sophomore officer position.
"I'm capable of managing everything, but I wouldn't say I have a strict schedule that I follow. I just wing it in all honesty," Hou said. "Everyone thinks that if you're in a lot of activities and clubs that you have good time management skills, but I think it's okay to relax a little bit and not schedule everything."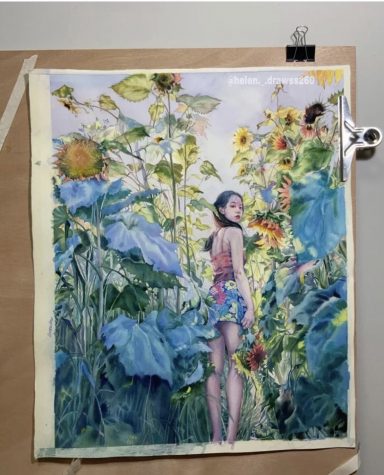 Hou's love for volunteering has grown during the school year as she started participating in Key Club and SCA. "My life feels so fulfilled after a full day of volunteering and I sign up for every opportunity there is," Hou said. "I enjoy the events that involve interacting with others and have leadership positions. I love the feeling of organizing stations and watching everything come together because of everyone's contributions."
"In Key Club, a lot of people will come to events and won't put all their time and dedication into it, but Helen does each event to her greatest ability," Key Club community service committee leader junior Christa Varghese said. "She's a very ambitious and well-rounded person and has talents in every subject."
While Hou started volunteering this year, she has also had a passion and talent for art since she was young. Hou started taking art classes at Carol Yang Art Studio in sixth grade and, although the recent pandemic hit pause on her attendance, she continues to practice on her own.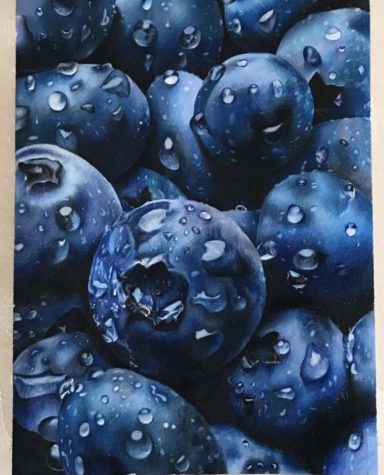 "Whether it's watching tutorials or observing others' art, I'm always involved in art even when I'm not in art class," Hou said. "I think it's not about practice, but more about observation and working smarter, not harder."
Hou mostly focuses on traditional art and is currently working on a colored pencil and graphite piece for the Scholastics Arts and Writing Awards, but experiments with other mediums to broaden her horizons. She currently takes commissions on her art account on Instagram.
In August 2021, Hou submitted a piece for her first big art competition in the summer Celebrating Art competition sponsored by Blick art materials. Her artwork made the top 10% in October and was awarded the title of a high merit winner. She is also planning on applying for the spring Celebrating Art competition.
After winning the high merit title, Hou's family posted her achievement on social media and families reached out to offer her a teaching opportunity for their kids. Hou now teaches art class every Saturday to an 8-year-old and 7-year-old.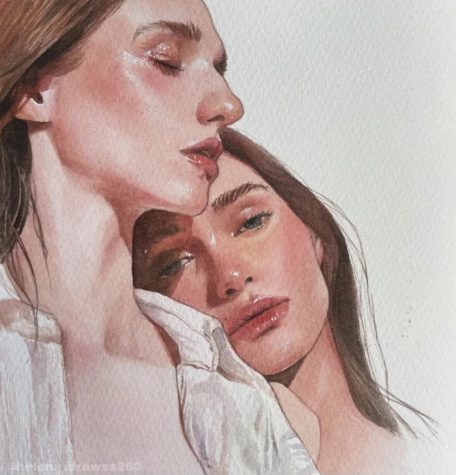 "The class is mainly about pulling their creativity out and teaching them the basic values of drawings like dimensions, perspectives, and the importance of lights and darks," Hou said. "I'm currently trying to encourage them to practice using as many mediums as they can."
"I see a lot of great potential in her as a writer and artist," creative writing teacher Charlotte Wood said. "She exudes creative skills and I think she's going to bring a lot of joy to the world, not just in her presence but in her art and writing as well."
"I love volunteering and art because I can interact with people and do what I love," Hou said. "Not everything in my life is put together and serious, I just enjoy going with the flow and improving wherever and whenever I can."