Turning Struggle into Strength
Senior Claire Engler wins the Chronic Boss Scholarship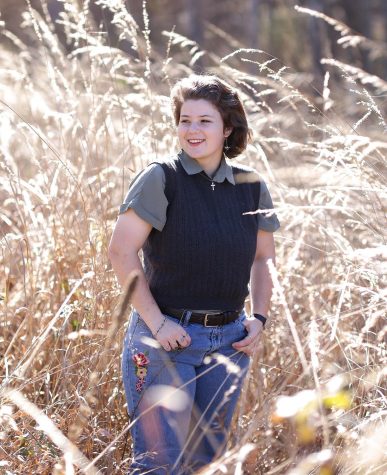 Senior Claire Engler has won a $1,000 scholarship, funded by Chronic Boss Collective, a membership for ambitious women living with autoimmune diseases. 
"I chose her because she truly embodies the spirit of the scholarship," Chronic Boss founder Lilly Stairs said. "She turned her struggle into her strength after she was diagnosed with Type 1 diabetes."
Engler was diagnosed when she was two and has let her experience propel her interest in the medical field. "My goal in life is to be a surgeon," Engler said, "so a lot of what I'm thinking about right now is how am I going to be able to pay for both undergrad and medical school."
Diabetes can create incredible medical costs as well, especially as the price of insulin rises. While Engler has been able to afford her medical costs through family healthcare, she is a bit worried about the financial burden once she is off the medical plan. 
"There is a big issue with people going to college who start to ration insulin to afford it," Engler said. When a diabetic doesn't have insulin, their body can't use the food they eat for energy. "No matter what you eat, you're starving." 
Engler hopes that this scholarship, along with others she has been awarded, can help support both her medical needs and tuition as she leaves home. 
Engler found the Chronic Boss scholarship through Bold.org, a large hub for a variety of scholarships. "My dad was hesitant to trust the site, but I ended up winning two scholarships through them."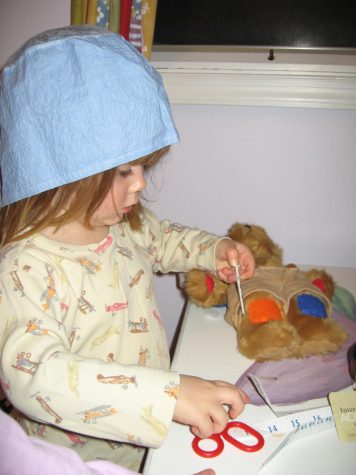 She found out that she won the Chronic Boss scholarship on Valentine's Day and immediately texted her dad. 
Stairs chose Engler because she was impressed with her "entrepreneurial spirit" and various initiatives she began or participated in to give back to others. 
"The biggest misconception with diabetes is that you can't do things other people can," Engler said. From diabetes fundraising, to volunteer firefighting, and a passion for music, Engler has gone above and beyond to prove that to be wrong. 
Throughout her medical journey Engler has been part of numerous UVA studies to help develop more advanced insulin administration systems. During her 16 years with diabetes, Engler said she has found it "really amazing" to watch how much technology and research around diabetes have changed and improved.
Engler didn't just sit back as these changes happened, she got her hands dirty, experimenting with an artificial pancreas system she built for her seventh-grade science fair project, using a microcomputer and code to create the first-place winning system.  
"I was blown away by her science fair project," Stairs said. 
That same year Engler ran a fundraiser for "Life For A Child," a nonprofit organization that provides medical care to Type 1 diabetics in third-world countries. She spoke in front of her entire middle school to discuss the symptoms of diabetes and encourage people to donate and "save lives."
Engler continued to support the effort through covid as she realized borders closing would create more struggles for kids relying on "Life for a Child."
"
Despite living with debilitating conditions, they can and will change the world.
— Lilly Stairs
She designed an adhesive pattern for continuous glucose monitors using a sweat resistant and stretchy adhesive gentle on skin to sell on Etsy. All proceeds from the business went to support "Life for a Child." 
As the patches sold, Engler was able to create several colors, adding more variation to the product. "The goal was to be able to make a positive impact on a few kids' lives," she said, "I figured just a plea for donations wouldn't accomplish much in the middle of the pandemic."
"What sets the winners of the scholarship apart is their initiative to build something special from the ground up despite living with an autoimmune disease," Stairs said. 
"It was incredibly challenging to narrow it down to just 10 winners," but Engler stood out among the 500 applicants, finding herself in the final round with the top 2% of those who applied. 
"It felt so cool," Engler said.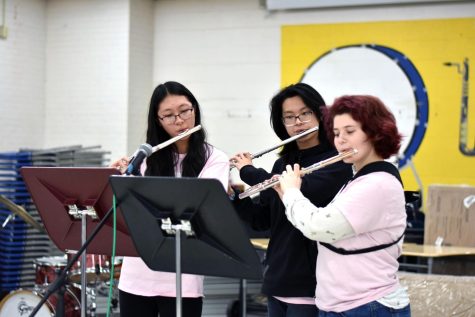 Stairs is a three-time autoimmune patient herself,  living with Crohn's disease, psoriatic arthritis, and psoriasis. She read each and every application for the scholarship. "Awarding this scholarship is one of the greatest honors of my career," she said.
"I want these women to know that they are seen. They are supported. And, despite living with debilitating conditions, they can and will change the world."
Outside of her medical interests, Engler holds a love for music, specifically performing on the flute. "I don't even know how to put it in words. I've been playing flute since second grade so I've always thought of it as much a part of me as diabetes is."
It was the music program that drew Engler to St. Olaf College in Minnesota, where she will be attending in the fall. She saw their orchestra perform at the Paramount when she was younger and fell in love.
"
I've been playing flute since second grade so I've always thought of it as much a part of me as diabetes is.
— Claire Engler
"I usually hate being the center of attention, but when I'm playing music it's different." 
She plans to major in flute with a minor in mathematical biology as well as participate in the student-led EMT program at St. Olaf to stay in touch with her medical interests.
"If there is a medical emergency, the student EMTs can help before the town responders even get there. That is pretty cool," Engler said.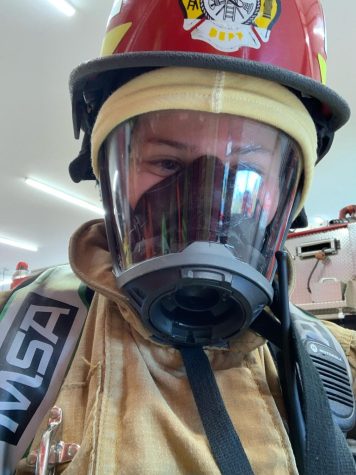 Engler got her EMT certification last year which has enabled her to do ride-alongs and volunteer shifts with the Stoney Point Fire Department throughout this year. "It is a pretty quiet station, but the experience has taught me that I really love and have a passion for trauma medicine," Engler said. 
She is excited about the future ahead of her at St. Olaf, but will be staying in Virginia over the summer as a counselor for her favorite childhood summer camp, Camp Holiday Trails.
The camp was designed for kids with medical needs and Engler was a camper for eight summers. "There were kids with cerebral palsy, diabetes, and all sorts of conditions and we were all fishing, climbing rock walls, and doing everything any other kid would be at a summer camp."
Engle said that the camp played a huge role in developing confidence in herself and she is excited to finally be a counselor there. "I would tell other people in my position to not let what can be seen as a disability hold you back because, in some ways, it is your superpower."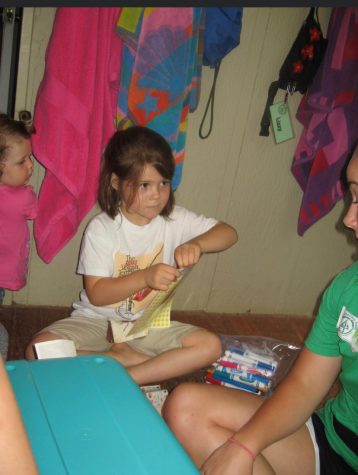 Stair is proud of what Engle has already accomplished and is excited to see what she does in the future. "It is not what I hope, it is what I know Claire will achieve," she said. "She's going to change the world. 
She already has."
For more about Claire check out the links below:
Leave a Comment
About the Contributor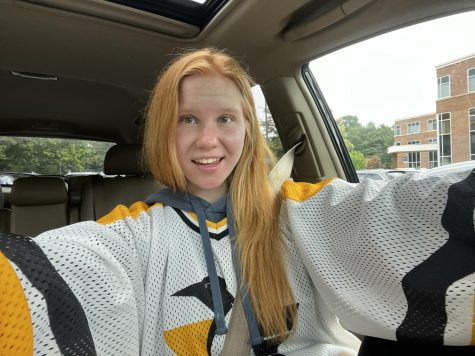 Eavan Driscoll, Editor
Eavan Driscoll is a senior at Albemarle High School in Virginia and will be attending Virginia Tech in the fall. She is a captain of the field hockey team...