What's New At Albemarle?
Over the two-month period of adolescents' coveted freedom, Albemarle's staff has been busy making changes to the school: beginning with AHS's new assistant principal—Melissa Hankins. Hankins will be replacing  Rick Vrhovac who left Albemarle to be an assistant principal at Walton Middle School.
"I am so excited to be in this new role for me, and I am very much looking forward to continuing to build on relationships with staff while building more relationships with students and parents ," Hankins said.
Albemarle's testing coordinator for the past several years, Hankins believes that the, "organization, thinking through the details of implementing large projects, and communication" skills she brings from her role as testing coordinator will help her in her new position.
Principal Jay Thomas says of Hankins, "she's been a proven leader. She's extremely well-respected and we're excited to have her on staff and lead AHS in the wonderful direction it's already headed in."
Taking Hankins old position as testing coordinator will be Rian Shell, a history teacher for 15 years.
Shell will now oversee all SOL and PSAT testing that occurs at Albemarle and hopes he'll measure up to Hankins, who, Shell said, "she's a hard act to follow."
Besides staff changes, Albemarle has reinvented itself in other ways: the media center is sporting a new look. Slick white table sets a la Sweet Frog, plush chairs and couches litter the muddy-periwinkle carpet, making the library a comfortable and quiet place to finish all the homework that was forgotten the night before. Instead of the tables of desktop computers, students will need to grab a lap top from a cart in order to print an assignment.
Thomas says the library re-modeling was based on Albemarle's goal to "use technology as a learning tool in the classroom, to engage our students in higher level education." The renovation took place as a way to maximize working space for students to collaborate.
A smaller change than the library is the schedule. The schedule only changed a little this year, with no more club schedules on the first Monday of every month. Instead, there will be an extra CHAT period one week per month. Also, there will be no CHAT the first week of school.
Thomas' goals for the year mostly include ramping up school spirit: "We have a rocking student body, a great group of parents and guardians and an awesome community. We're looking to get you guys involved and at what we can do to keep up that Patriot Pride. We want to continue to buildthat school and community spirit."
About the Contributors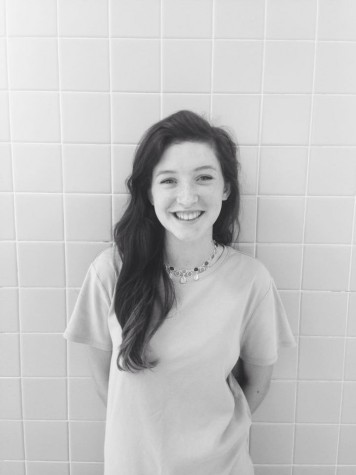 Julia Harrison, Opinion Editor
Julia Harrison, a senior at Albemarle, the opinion editor of The Revolution and a fourth year on staff. Her greatest regrets in life are getting rid of...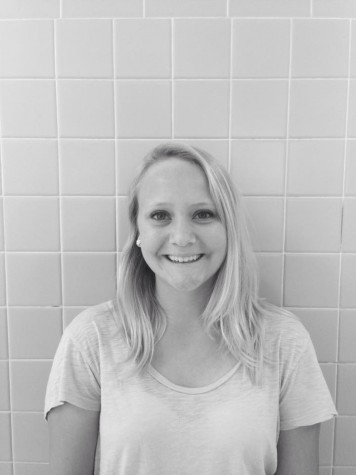 Bailey Bush, Business Editor
Bailey Bush Sr. is the business editor of The Revolution and a fourth year on staff. She plays Varsity field hockey and is a member of People Who Watch...