Albemarle County Virtual School Preview
For the first time in Albemarle County, a fully virtual school will be offered for the 2021-2022 school year, and it will be significantly different from the virtual experience of the year that's coming to a close.
"The most exciting thing is that we're building something from the ground up," virtual school principal Reed Gillespie said. "The opportunity to change our approach to education, apply what we've learned from this past year and meet the needs of students and families is thrilling."
While it may seem virtual school is only for pandemic-related concerns, it is also for students who feel that they've excelled while participating in this year's online learning experience.
Students must opt-in to the virtual school by June 11, or the default will be face-to-face learning. Late sign-ups for virtual school will not be allowed.  
June 30 is the cutoff date from changing your decision from enrollment in the virtual school  to AHS. However, if you are unhappy with your decision of virtual school and you wish to return to AHS, you will be given the opportunity to do so at the end of each quarter. 
"We want to make the virtual school so excellent that students want to continue at virtual school," Gillespie said. "But we also want to ensure that students are able to successfully transition back to their base schools."
The Albemarle Virtual School is its own Albemarle County school, so a staff has been hired exclusively for it, including principal Gillespie. Because it is its own entity, you will not have the option of a hybrid schedule between the Albemarle Virtual School and in-person learning at AHS.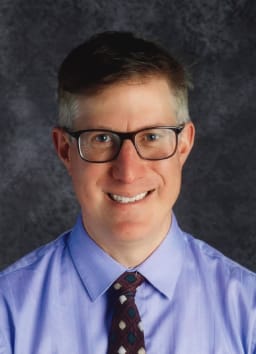 AHS will provide special education services, ESOL, talent development, counseling, and other services that are not provided by the virtual school. You will have the opportunity to partake in extracurricular activities and athletics through AHS as well. 
If you wish to enroll in an academy such as MESA or the Health Sciences Academy, there is no guarantee that the course will be provided, as this among other courses is dependent upon student registration and staff availability. 
If the academy is available, you will receive an individualized plan with the academy curriculum, and your spot will be held if  you return to in-person learning. The Albemarle Virtual School course guide will be coming soon along with a student handbook. 
Due to the smaller demand of certain elective courses, Gillespie says that they will "look to be creative" so that students will receive "the learning experience that electives provide."                                                 
Virtual school instruction and student expectations will be quite different from this past year. It will be modeled as closely to a classroom as possible, with cameras expected to be turned on for the duration of each class. 
Learning will be five days a week from 8:30-3:30, with an A/B schedule, where students have four classes on A days and four different classes on B days. Mondays and Wednesdays are designated for A days and Tuesday and Thursday are dedicated to B days. Fridays alternate between A days and B days. Homework will be determined by the Albemarle County homework policy 
Class will be fully synchronous, but there will be a time and place for asynchronous learning.
ACPS defines synchronous as, "all types of learning in which student(s) and teacher(s) are in the same place, at the same time, in order for learning to take place," and asynchronous as "learning [that] occurs in different times and spaces particular to each learner. In asynchronous learning, teachers usually set up a learning path, which students engage with at their own pace." 
In preparation for what to expect the Zoom day to look like, there are classroom models provided, but may be slightly different depending on the teacher. 
While the curriculum is of the same rigor as in-person learning, completion of some Virtual Virginia courses may be required for graduation.
Once again, Schoology will continue to be the platform for assignments and class materials; however, students enrolled in PVCC courses may be required to use a separate media for those classes. 
Like the other Albemarle middle and high schools, students enrolled in the virtual school will receive a laptop for schoolwork. If you don't have internet access, the Department of Technology will work with you to find a solution so that you may still attend the virtual school. 
Meal pick-up will remain available to those enrolled in the virtual school; however, the location has not been determined. 
If you have any questions, please contact Principal Reed Gillespie at [email protected] or Jay Thomas at [email protected].