Top Moments from Aug. 31 Game Against Colonial Forge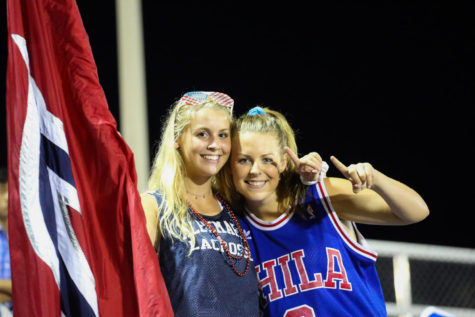 Seniors Reese Quillian and Hannah Bowles cheer on the Patriots during Friday nights game against Colonial Forge.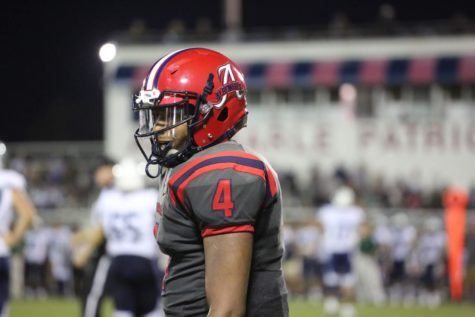 Senior quarterback, DeQuadre Taylor speaks with his coach before running a play with the team.
Senior defensive back Marquan Jones, sets in position before the play starts.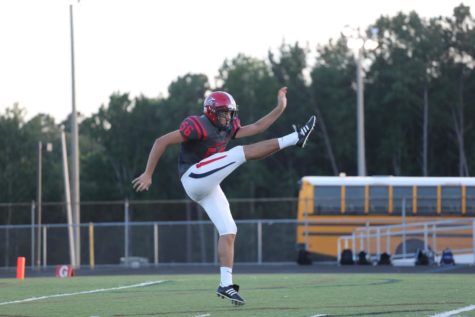 Senior kicker Yousof Algburi punts the ball to begin the game.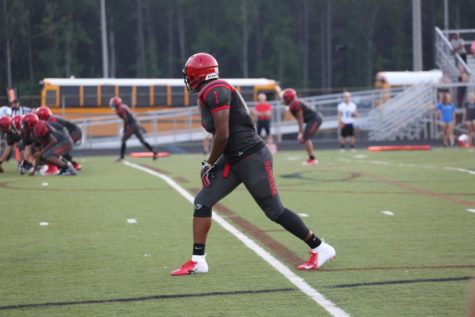 Senior wide receiver Miles Ward gets in position behind the line of scrimmage.
The Patriots lost a tough one, 7-47.