Melanie Arthur, Staff Reporter

March 27, 2013
Movies Scary Movie 5: April 12th Oh, not again. I can't even remember there being a fourth movie to this now 13 year old parody series. However, I can't hate on all of the Scary Movies. Personally, I thought the third was very funny, making fun of movies such as The Ring. But after watching it ...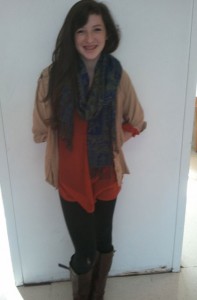 Julia Harrison, Staff Reporter

November 19, 2012
"Keep it classy, Albemarle," the morning announcements remind us each morning, and yet its simple message goes unheard. Either girls should start wearing shirts or the school should provide complimentary tank tops for the students of Albemarle. Albemarle is rumored to be slightly upscale, so it...