Julia Hates Something: Mentioning the Unmentionables
"Keep it classy, Albemarle," the morning announcements remind us each morning, and yet its simple message goes unheard.
Either girls should start wearing shirts or the school should provide complimentary tank tops for the students of Albemarle. Albemarle is rumored to be slightly upscale, so it saddens me to see that many of our female scholars at AHS cannot afford solid shirts.
They can, however, afford chiffon, a material that some may call "delightfully," others "disgustingly" see-through, allowing the public to be witness to girls' darkly colored unmentionables.
Popular teen magazines have not recognized this trend as stylish, but they have not condemned it either. Girls seem to believe that a "beachy look" is being displayed by their scandalous statement. They see it as breezy and flirty, something one might wear when on a late-night date on the boardwalk. Unfortunately they don't see the similarity between their look to the appearance of a street walker.
It appears that students have forgotten they live in Central Virginia, a good four hours away from any commercial beach and that it is November and that it is time to start wearing real clothes.
This is my humble plea—I ask girls to please stop displaying what has traditionally been concealed behind the classic shirt. There is a reason you buy sexy bras and that is for your own private business and not the business of the boys who holler at you from the shady corners of the school.
I can see that at times it could be appropriate—lazy shopping days, boardwalk strolls, August afternoons, but for educational purposes, I am not seeing the excuse. That is not to say that there should be a dress code and a burqa should not be required to encourage nice and not creepy boys to talk to you, but toning it down is probably in women's best interest.
On any given day, I am greeted by at least six bandeau bras worn with see-through shirts, and sometimes bra straps hanging aimlessly from the shoulders of females that are perfectly aware of the fact that what is an undergarment is slipping it's way to an over garment.
Believe it or not, this style is demeaning towards women. If girls are so worried about being objectified, then why do they objectify themselves in this way? Constantly fretting over male's impressions of them, women should present themselves in a generally respectable way if they want the relationship to advance beyond the bedroom. They are making themselves look like a good, or rather, they are displaying their goods, in a way that makes them seem as if they are a trophy, an object of interest, but nothing more.
Think of a man's perspective after taking a look around at the array of lingerie scattered throughout the school. When having caught sight of a young women's lingerie, obviously he is not saying to himself, "My, how pretty that girl is, with her luscious hair flowing in the wind! I would like to get to know such a reflection of Venus." He is saying, well, he is saying other things, and I dare say, rightfully so.
I guess the choice is up to each individual female. She should ask herself if she is willing to show off her underwear, and purposefully, what else is she willing to show off for the attention of the opposite sex?
If girls continue to dress like Barbie-Goes-to-the-Brothel, boys will forget that the female species has personality all together.
I ask that every girl go buy themselves a nice, cotton shirt that you can wear on a regular basis and mix with cardigans and scarves and all assortments of nice winter things for the cold upcoming months. Please, put away that silly transparency—you look like a Zip-loc bag, not Scarlett Johansson.
About the Contributors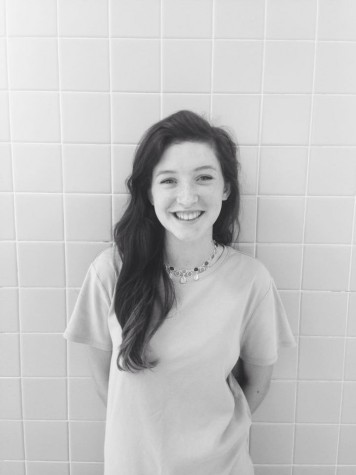 Julia Harrison, Opinion Editor
Julia Harrison, a senior at Albemarle, the opinion editor of The Revolution and a fourth year on staff. Her greatest regrets in life are getting rid of...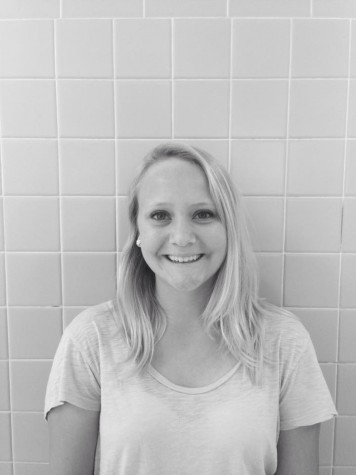 Bailey Bush, Business Editor
Bailey Bush Sr. is the business editor of The Revolution and a fourth year on staff. She plays Varsity field hockey and is a member of People Who Watch...