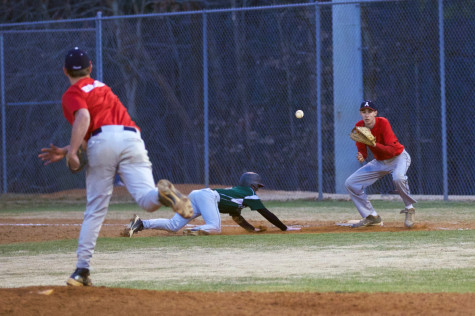 Alex Leslie, Staff Reporter

May 16, 2014
The Patriots started off the season with a shaky 4-4 start but have turned it around by winning the last five of six games. "We have struggled with being a team," junior Kevin Bromberger said. "There is a lot of skill on the team, but we hadn't really worked as a single unit until our last two...
Julia Harrison, Staff Reporter

May 17, 2013
Breakfast Club (1985), Clueless (1995), 10 Things I Hate About You (1999), Mean Girls (2004), High School Musical(s) (2006-2008)—collectively these movies led me to believe that high school was four years of clichéd bliss: filled with the stereotypical punk groups that smoked cigarettes in the back...