Jake Elliott, Grayson Heflin, and Jonathan Danilich

January 8, 2018
After a season of twists and turns, Georgia and Alabama will play in Atlanta on Monday (8PM ESPN) for the National Championship. Georgia is coming off an emotional victory over Oklahoma in a classic Rose Bowl game while Alabama defeated Clemson in dominating fashion. Both teams have proven that their de...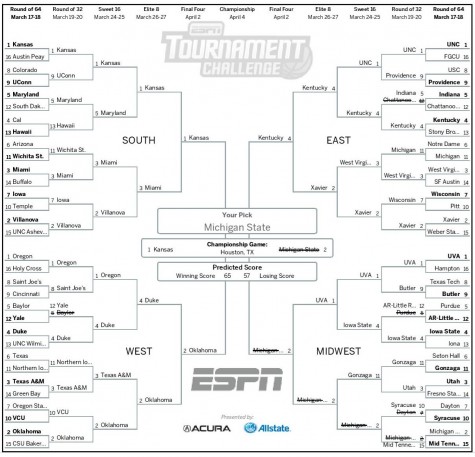 Jake Elliott, Staff Reporter

March 18, 2016
March Madness is upon us again, as millions of us scramble to make brackets that will surely be "destroyed" or "ruined" after the first few games. I'll take you through my bracket. Which has already been destroyed. I had Michigan State winning it all, then they decided to blow it to Mid...