First Glimpse of a Different World
February 1, 2015
The beautiful sunny sky is a perfect 74 degrees. It's summer in New Zealand during December and January, and rarely gets above 80 degrees.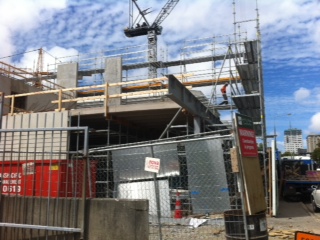 Christchurch central city is a cluster of one way streets, road work, and people. Kind of like New York City, but cleaner and less smoke.
After landing here and getting my bags out of luggage claim, Dad took me to a pizza place.
I know a pizza place seems extremely basic and boring, but it's incredible how different it is.
First, all food and drinks are ordered at the bar, you get a number and sit at any table. This is the basic way all New Zealand restaurants work. There are no servers, only food runners, and you don't tip anyone.
Tax is included in all prices. So that $18 pizza is really $18.00, not $18.32 after tax. That's $18 in New Zealand, which is roughly $13.40 US dollar.
It's standard to eat pizza in New Zealand with a fork and knife. Literally, everyone uses utensils to eat pizza, and they will give you a strange look if you eat it by picking it up and taking a bite.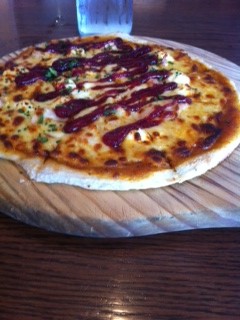 Finally after all the strange customs of getting the food, there comes the actual food. The "Townie" (aka. local favorite) pizza is white sauce, chicken, cream cheese, and a cranberry swirl.
Dead serious, cream cheese on pizza. There is no plain cheese or pepperoni, that's considered an international delicacy.
Little did I know that pizza is probably the least strange thing about this country.