The Desolate Castle
April 2, 2015
On my road trip around the South Island, we stumbled through Arthur's Pass, which is basically a beautiful road that runs in between two mountains.
While driving through Arthur's Pass, we stopped at a place called Castle Hill.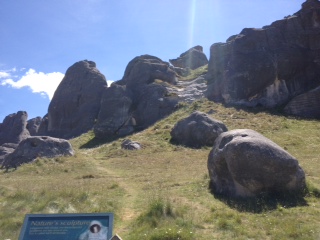 Castle Hill is a large hill (obviously) that has an imposing array of limestone boulders in the grass, that resemble an old, run-down stone castle.
These aren't just any ordinary pebble-sized rocks, these things are huge. The sheer size of one of them causes it to be better described as a giant boulder than as a rock.
Many Kiwi's go bouldering along the sides of these rocks. Which really means they carry a mat to the base of the rock, and begin to hoist themselves all the way to the top, hoping they don't slip and fall to the tiny mat waiting fifty feet below them.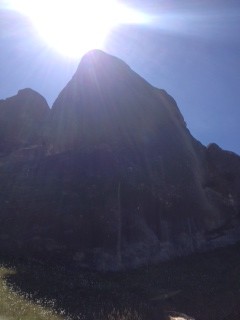 I think I'm okay with my intimidating pictures of the rocks from the safety of the ground.
The Castle Hill rocks are very special to the Kiwi people. In 2002 it was named a "Spiritual Center of the Universe" by the Dalai Lama. That's a pretty incredible name for some rocks.
Also, the same limestone that is in these rocks, was used to build the front wall of a giant cathedral in the middle of my city.
As if this rock formation couldn't get any more special, it may be a familiar sight for many people, considering it was used for the filming of the climactic battle scenes of the 2005 movie, The Chronicles of Narnia: The Lion, the Witch and the Wardrobe. Back in Charlottesville, its not as if you get to visit a film site of such a popular movie everyday.
Castle Hill was very thrilling to visit and I hope to visit more popular and awestruck places like it throughout the island.