A Musical Past
May 17, 2022
Bruno has been connected to music since childhood. "My dad used to literally put his guitar on my mom's stomach when she was pregnant and play for me, " Bruno said. 
She got involved with musical theater and sang for her church before finding her passion for band in middle school.
Bruno remembers being in band class at Lakeside Middle School and watching the AHS jazz band perform. She wanted to be them when she reached high school and now has fulfilled that dream.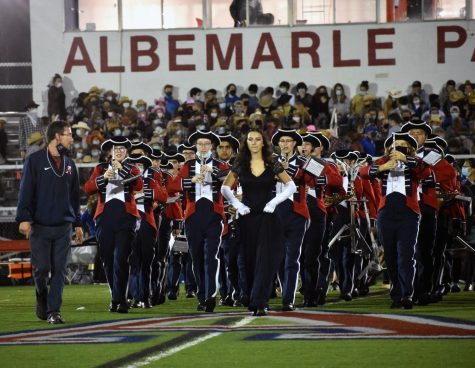 Besides the jazz band, she is a member of the concert and pep bands, as well as being the drum major for the past two years. 
Her contribution to all the various bands is enormous and after her surgery, band members felt Bruno's absence in every moment.
Bruno didn't understand the impact she had on her peers until she received a letter from two saxophone players she sits between. "You are a leader even when you are not trying to be," they wrote.
Away from her band community, Bruno began the emotional task of gaining back her voice.
"I was, for the first time in my life, really insecure to sing. I felt like maybe I sounded different, it felt so weak."
Bruno began to focus more on worship music, namely songs by Maverick City. "I am filled with strength when I sing for Him," Bruno said. 
"It didn't sound good, but I was never so happy to be singing."
It was a huge relief for AHS band director Andrew LaPrade to hear her singing again. "Even if she made it out of surgery, we didn't know if she would be able to speak let alone sing," LaPrade said, "It was amazing to hear her."
Once Bruno got her voice back, she only got louder. 
During her first follow-up appointment, Bruno asked when she could safely belt songs.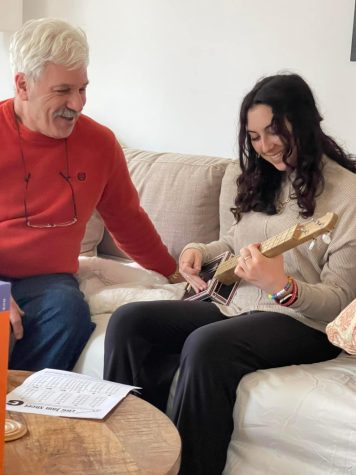 Her doctors didn't know what to say; they had never had a patient so dedicated to music before. 
Bruno started coming to band practice once or twice a week as the jazz band Swing into Spring performance got closer.
"It wasn't even on my mind that she would be able to perform at the Jefferson. Once we knew that she was going to be alive, we began to find ways to cover her songs and rearrange pieces around her absence," LaPrade said.
Bruno stayed in quiet rooms when she wasn't singing to avoid over-stimulation and made sure not to push herself too hard, especially on her first day back. 
"Ginny's health was the priority," LaPrade said. 
"It is a true testament to her willpower, determination, and love of music that Ginny achieved performing at the Jefferson just a month after brain surgery."