Tom Tom Festival's Youth Summit in Review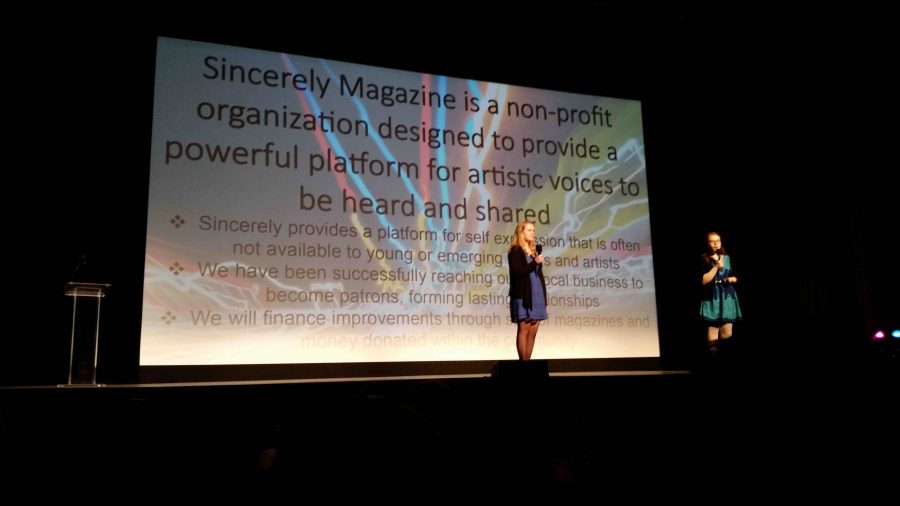 On Thursday, April 14, Tom Tom Festival hosted a youth summit field trip available to young business owners.
The Tom Tom Festival is an annual event aiming to connect visionaries with mentors and the means to create.
At the youth summit, entrepreneurs from all over Virginia presented their ideas and spoke about success in a modern world.
Nikhil Goyal, author of Schools on Trial: How Freedom and Creativity Can Fix Our Educational Malpractice, first spoke about today's education system and the change students can make. He described himself as a worker for social justice, devoted to making education enjoyable for students.
LeiLei Secor, owner of a popular shop on Etsy, spoke about owning your own business from the ground up and finding the drive to do what you want in life. Secor told the crowd of creators and artisans to follow their dreams now, while they still can.
"You are never gonna have as much time as you are now, you are never gonna be as carefree as you are now, and your living expenses will probably never be as cheap as they are now. So take the time and invest yourself in your ideas because, in that, you're gonna find a great opportunity to learn," said Leilei.
From HackCville at UVA, Daniel Willson and Alyssa Dizon spoke about how overwhelming college can be and how to become more involved in what you love on campus. The two explained that there is no predestined path from high school to college to a career; that everyone has a different journey.
Afterwards, a contest of pitches from local young business owners began to see who would win a $250 grant towards their idea. A windowed refrigerator, an online store for student art and an extension designed to make online shopping easier and more secure were all presented by local high schoolers in the competition.
However, Sincerely Magazine, a biannual literary/art magazine managed by Kieran Rundle, Kayleigh Mccoy and Emma Umberger, all students at Albemarle, won the grant. Mccoy and Umberger said they will be using the grant to upgrade the paper quality, which until now was an unaffordable feat.
After awards were announced, Governor Terry McAuliffe came on stage to sign a real bill into law to show that he has accomplished his dreams and that nothing is impossible if you try. House Bill 1230 will require colleges and universities in Virginia to support student intellectual property rights.
To follow the bill-signing, Vice Mayor Wes Bellamy came on stage and implored students to never give up, no matter who refused to support them. According to Bellamy, who had always been discouraged from running for city council, the key to success is having a "laser-like focus on what you want to do."
"What you want to do might change overtime, but in the meantime you have to develop the discipline to get it done."
"I don't believe in plan B's. Plan B's just distract me from Plan A. Plan B's only distract me from doing, what I need to do to accomplish plan A." Bellamy said.