When You're in the Library, Please Be Quiet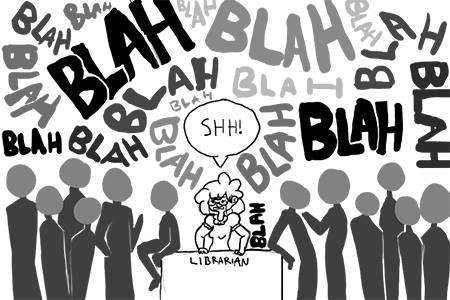 Hang on for a minute...we're trying to find some more stories you might like.

Noise in the library is always a problem, but with the new updates more people seem to be coming into the library during long lunch and before school. The Revolution would like to remind students that some people are in there to work and need a quiet environment to do so. Try and save the socializing for another time and place and be considerate and respectful of those around you who are doing work.