The Bachelor: Week Four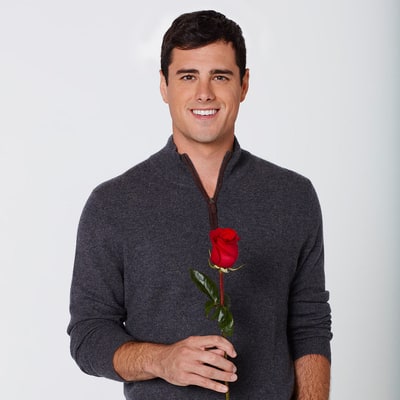 The ever-famous reality show focused around a single individual searching for love among a group of over 20 suitors has, in all its glory, recently started up again for its twentieth season. The Bachelor has chosen Ben Higgins, an incredibly handsome and down to earth 26 year-old software salesman from Indiana as the star of this season, attracting eligible bachelorettes and drama from all around the country. Higgins previously placed third in the last season of The Bachelorette, and stole the hearts of thousands of females nationwide.
The contestants for this season seem to form an interesting bunch, with a set of twins, a "chicken enthusiast," a girl who arrived on the back of a donkey, and two returning bachelorettes from previous seasons. Spoiler sites and talk shows are already labeling this season one of the most intriguing, and I can't say I disagree with them at this point.
So far, this season has proven to be the best. Not only is Ben my favorite bachelor, the girls are also my favorite group yet. Usually I can only find one or two girls on the show that I really like, and who prove to be genuine and there for the right reasons, but the people competing in this season are proving to be really great. As of Week 4, there are 12 women left, and I like most of them (my favorites being Caila, Lauren B, Leah and JoJo). They are all tightly knit, kind, and seem to have Ben's best interest at heart.
That being said, there is always one drama queen who thinks she's better than everybody else and creates tension among everyone; this season is no exception. Admittedly, on the first night I loved Olivia. I thought her smile was incredibly genuine and the fact that she resembled Cameron Diaz made her appear confident and successful. I will even admit that I started cheering when she was given the first impression rose. However, it took one additional episode for me, along with the other million people who watch this show, to hate her.
Her cockiness and bad attitude were displayed and she acted jealous when Ben chose different girls for one-on-one dates. She constantly believes that Ben is sending her "secret signs" that show his love, and she selfishly steals him to talk first during group dates and cocktail parties. This, paired with her insensitive remarks about having cankles and how "it's just like, really hard sometimes," in the wake of Ben's close friend passing away and her failed attempt at a seductive show girl routine, bumps her down to dead last on my list of favorites. She has this obsessive quality about her that makes me feel like she's a creepy stalker and also her smile looks like the Joker's. Case in point, Olivia is the mean girl in the house, and if Ben ultimately chooses her, believe me when I say I will jump out of a window and feel no shame or regret in doing so.