Music for the Masses
Renae George releases an EP to wrap up her senior year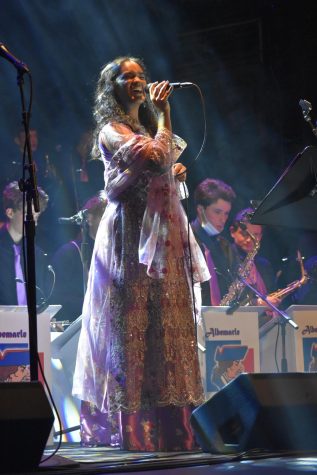 Senior Renae George's lush, melodic voice filled a Charlottesville basement as she wrote, recorded and produced an EP, Beauty for Ashes.
George started singing for fun from a young age, nurturing her voice without ever getting professional training. Though she doesn't know how or why, music has always been her mother tongue.
"My parents said that I wouldn't pay attention to the sports that my brother and my dad were watching on TV," George said, "but when the commercials came on, I would sing the jingles with them and look up because there was music."
She now sings in the jazz band, directs the No Fella a Cappella group and interns as a worship leader at Christ Community Church. Through the internship, she created the EP with the help of her mentors, worship leader Julie Bernstein and her husband Matt.
George is graduating on the choral music strand of the Arts and Letters Pathway. It requires participation in ensembles, an additional music elective, job shadowing, an internship and capstone project. 
"This was sort of the capstone of my internship. I wanted to write music and record, and I thought it would be a really cool project to do," she said.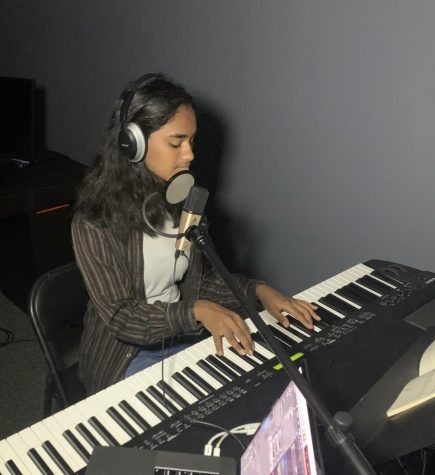 She used the Bernsteins' basement studio to record the EP, also utilizing their guidance to mix and master it. The process took a while to take off, as she started the project nonchalantly with a few voice memos in the fall and winter months. During the transition into the new year, the project expanded into a hectic routine as she actively worked on songs for the EP.

"I actually recorded it in two weeks. It was a lot. So I would have school, I would have practice after school, then I would go to their [the Bernsteins'] basement and record until I couldn't anymore." George said. "And then I would go home and go to sleep. And do that again, every single day for two weeks."

The rigor for such projects always comes from a spark of inspiration. For George, that spark is usually spontaneous, borne from everyday occurrences like conversations, books or her own thoughts. Because "inspiration can happen anywhere, anytime," she tries to take note of everything around her. In fact, the premise of the opening song — also her favorite — "Flowers," came to her during a shower.

Once she finds inspiration, she can determine a focus and build off of it. It takes sitting down at a piano, playing through chord progressions, singing melodies and brainstorming words and concepts for her to create a cohesive piece. 

Courtesy of Jennifer Morris

Courtesy of Renae George

George released her EP at the end of her senior concert. She invited people from all her different musical groups, including friends from church, jazz band, No Fella and her middle and high school music teachers. 

"The response that I've been getting is really positive, and I'm really grateful for all the support," she said.

The positive feedback was a sigh of relief for George, for whom the release concert represented a first public statement of faith. She was wary that her faith and music would not be welcomed in an increasingly secular society. 

"This EP is very faith-related and very God-related. I tried to make it as enjoyable as possible for people whom it doesn't resonate with," she said. 

"It's this idea that we give God our ruins — what we have that's not beautiful or useful in any way — and he replaces it with beauty," she said. "It's this idea of renewal and regeneration. It has this idea of hope behind it." 

"

It's me laying everything down and being like, 'Here it is. Here I am.'

— Renae George

"It's me laying everything down and being like, 'Here it is. Here I am,'" George said.

Despite her apprehension, she is grateful for the opportunity to express herself.

"I think it has been a really strong lesson in not being afraid to speak freely about who I am and what I believe in — that part of my identity," George said.

Ultimately, she enjoys the fulfilling experience of making her own music, thinking of it as "hard work that I love to do, as opposed to work that I feel like I should do."

Beyond high school, George hopes to incorporate music into her life, be it seriously or casually. She plans to do a gap year in various German cities to teach music for the Congress-Bundestag Youth Exchange Vocational Program.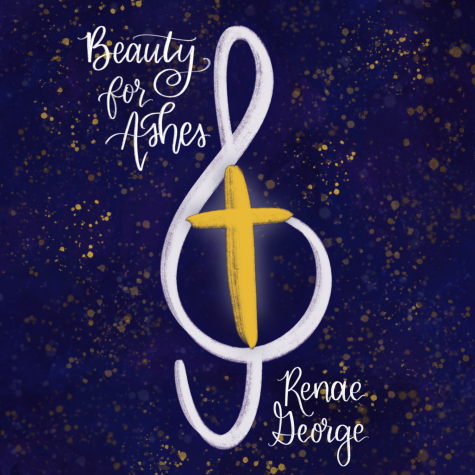 In college, she intends to study speech-language pathology to help stroke patients overcome aphasia, a condition that limits the ability to speak. Through research for a paper, she learned that music affects nearly every area of the brain, further prompting her interest.
"I think there's something that's so marvelous about that: how human it is. Just how music impacts everything and everyone," she said. 
George is still unsure of the form music will take in her life, but knowing it can effectively treat aphasia, she hopes she can combine her love for music with speech pathology. 
Beauty for Ashes is currently only available here, but George hopes to get it on streaming platforms like Spotify by the end of summer.
View Comments(1)
About the Contributors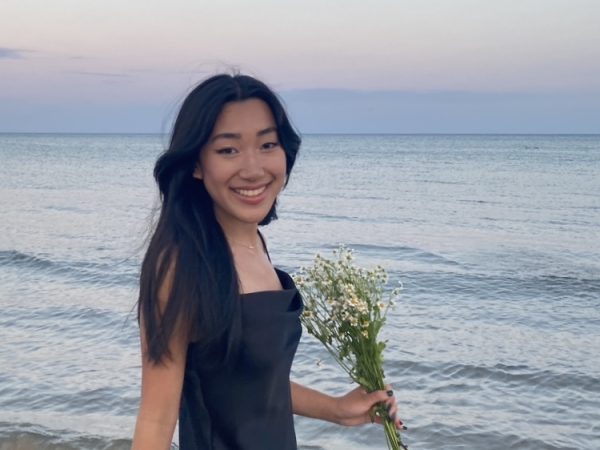 Anna Zheng, Editor in Chief
Senior Anna Zheng (she/her) is in her fourth year of journalism. Previously, she served as Social Media Editor for two years and spent a summer at the...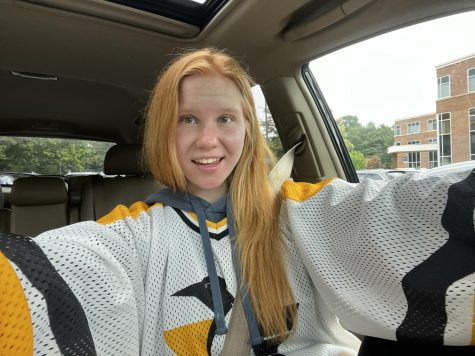 Eavan Driscoll, Editor
Eavan Driscoll is a senior at Albemarle High School in Virginia and will be attending Virginia Tech in the fall. She is a captain of the field hockey team...