SCA Introduces New V-Day Plans
In continuation with limitations on social events, COVID-19 continues to impact beloved AHS traditions like V-Day Thang. 
In past years, the event was filled with candy grams and Valentine's groups singing, dancing and performing at every classroom, in essence, controlled chaos. 
This year, due to COVID-19 guidelines, the usual fun will be more subdued as the singing Valentines will not occur. However, there are still plenty of other events planned to maintain a sense of school spirit this Valentine's Day, according to SCA sponsor Nicole Shrader and SCA vice president Destiny Edwards.
Similarly to other years, soda, candy and flowers are for sale during lunchtime at the SCA window in the cafeteria. Students need to order their gifts using this Google form beforehand. SCA members will deliver the goodies during 1A, 3A and 4A.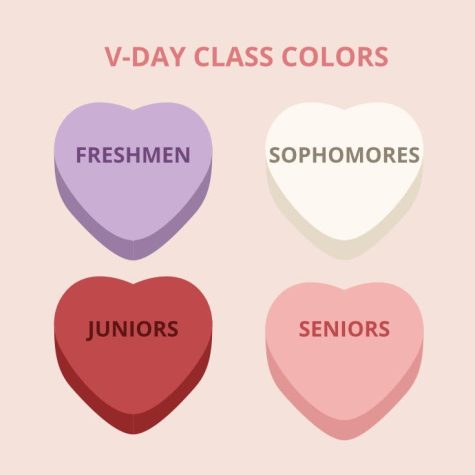 Hallway decoration will happen the morning of Feb. 14, with homerooms competing for a prize by decorating a designated wall following specific guidelines; the winner will be chosen by the student body. 
Additionally, each grade will dress in their Valentine-themed class color. Seniors will wear pink, juniors wear red, sophomores wear white and freshmen wear purple, but anyone is welcome to don Valentine's-themed clothing as well.
In the past, Valentine's Day was the SCA's main fundraiser for the year. Money raised usually goes towards SCA activities through spring and until Homecoming. Without the singing and dancing groups, there is slight concern regarding the amount of money that will be made this year.
However, the main priority for Valentine's Day is to reintroduce school spirit and foster a sense of community throughout the school. 
Rather than make money, the SCA wants to "contribute to the school's collaborative attitude," said Edwards.
Shrader added, "We're really focused on trying to get our ninth and tenth graders acclimated to being at school and to get a sense of pride for Albemarle High School."