Senior Snags Top Scholarship
Prakash wins $35,000 Emily Couric Leadership Scholarship
Senior Aditi Prakash has been awarded the prestigious Emily Couric Leadership Scholarship for her work with creating STEM kits for younger students during the COVID quarantine period.
Each high school around the Charlottesville and Albemarle County area nominates one senior woman to receive the award annually. Only one student is chosen for the $35,000 scholarship from a very competitive field; however there are smaller scholarships won by second and third place students.
Guidance counselor Chris Lennon felt that Prakash was the natural choice for AHS' nominee.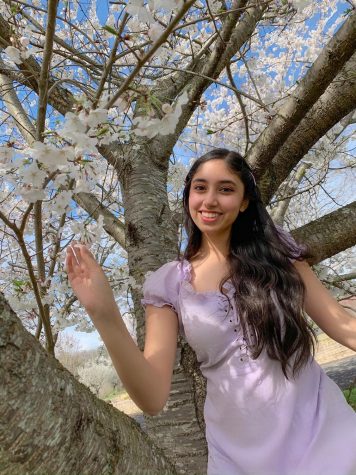 "Aditi is amazing!"  school counselor Christopher Lennon said. "She is hardworking, bright, driven, and a true leader. She takes good things and makes them even better. She sees things in ways others don't, and is always looking for ways to best help and support others. She's creative, thoughtful, personable, and relatable. She always rises to the occasion and then takes it to the next level. Her compassion is unrivaled. I am amazed by her ability to think of others and find ways to engage those who need extra support."
"It was so crazy and unexpected winning the scholarship, I was really surprised. There were so many other recipients that were really awesome and inspiring," Prakash said. "I felt very lucky."
Prakash participates in classical Indian dancing in her free time and plays the oboe in the band program. However, it was her creation of the STEM kids that cemented her scholarship win.
"Me and Rimi [Kaur, her partner in the Key to Learning program]met through MESA Bridge Camp, and we loved the way it fostered excitement for STEM in girls who wouldn't typically gravitate toward science," Prakash said. "The past two years the camp hasn't been able to take place because of COVID and other reasons, and we wanted a way to encourage girls and pursue STEM in another way that's more accessible."
Prakash and Kaur realized the need for enriching and engaging girls in middle and elementary schools with science and math content and filled it. They created a website with five STEM activities that each pairs with a lesson. All the materials for the activities are in the free kits that they've given out to different programs such as the YMCA, Northside library and local elementary schools.
"Students have reacted with enthusiasm," Scottsville Elementary school teacher Tracy Armstrong said. "Some of the activities fit into our curriculum very well.
They use a growth mindset to allow them to make mistakes, so getting something wrong the first time isn't so stressful. These activities allow them some free thinking, mistake making, and success as they construct each item and watch it work!"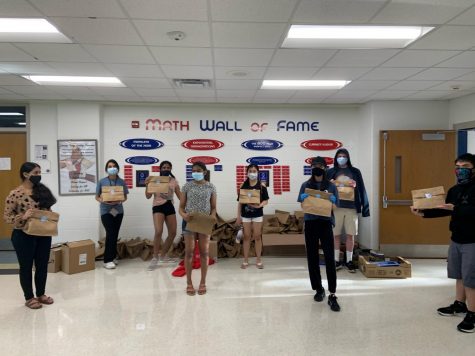 It's important to Prakash that all girls have the opportunity to learn fundamentals in STEM.  "So far we've made 400 kits, and this (past) month we've partnered with local elementary schools to use the kits in their curriculum," Prakash said.
While each kit costs under $2 to make, the expenses mount up when creating enough to meet schools' requests.
"Originally, we paid for the kits out of pocket, then afterwards when we built our website and finalized everything, MESA actually started sponsoring us. They're paying for all of our materials, and we make all of our kits with them."
Prakash is attending Stanford university and is planning on studying education policy and Spanish, but is planning on taking a gap year this upcoming school year.
"I'm the most thankful for the support we've gotten from MESA, from our teachers, and of course our parents for going with our crazy plans."