Homecoming: Who's Got Spirit?
The contagious spirit of A-Town and pre-dance jitters begin to infect the student body. SCA revs up and prepares for the chaotic week ahead: the Patriots are coming.
Student Council is driven to promote homecoming this year through means of competition, or "Spirit Wars." Spirit Wars encourages students to use their competitive instincts to attempt the spirited challenges SCA has developed. Rewards will be given to successful students through a spirit point system. Points are distributed to each class depending on their participation in school spirit activities.
Health teacher and Homecoming Spirit Coordinator Amy Sherrill and Athletic Director Deb Tyson collaborated with FAST (Female Athletes Striving Together), PALs (Patriot Athletic Leaders), Leadership and Student Council Administration to create various ideas of how students can rally points through spirited activities included in the Spirit Wars. "We tried to come up with creative ideas so that all students are involved and can be involved in spirit throughout homecoming and throughout the year," said Sherrill.
A social media aspect has entered the promotion of spirit this year, with SCA creating a Twitter dedicated to Albemarle's spirit, @AHSpiritWars. There will be a retweet competition going on during all of Spirit Week: the class with the most retweets will get points added to their spirit bank. Students can also tweet in pictures of them decked out in costumes relative to the themes of the spirit days during Spirit Week.
Off the web, SCA will conduct a Treasure Hunt for "spirit coupons" which can be cashed in for spirit points. Hallway decorating, which occurs on Oct. 13, will award the class with the most creatively ornamented hall with more spirit points, and the pep rally will provide students with several more chances to stock up on points but also boost their spirit while they are entertained by peers performing in spirited games and skits.
The class with the most points will win the spirit jug, A-TOWN gear and a sense of Patriot pride. The sophomores currently possess the spirit jug, which they earned during Albemarle's first pep rally this year. "I'm so excited to see some feisty competition between the classes," student council president senior Ann Yu said.
While Spirit Wars will stimulate competition between the classes, junior class officer Gus Truslow believes "spirit brings our people together." Student Council hopes to promote community and peer camaraderie through friendly competition and a mutual feeling of excitement for the upcoming dance.
Homecoming will be on Oct. 19 from 7-11p.m. in the AHS gymnasium. Tickets are $10 until Oct. 10 when the price will be raised to $15. This year's theme, "Under The Sea," will be, as sophomore class president and head of the decorating committee, Madison Myers described it, "a cute, aesthetically pleasing theme."
Myers is working alongside senior Ryann Murray in turning Albemarle's empty gymnasium into a coral reef with only a few weeks of preparation and only hours on the morning of the event to tape and cut and arrange.
Attendees can expect paper versions of seaweed decor drowning the gymnasium walls, transparent balloons made to look like oxygen bubbles and other creative terrestrial representations of aquatic life. "I hope that other people appreciate my somewhat futile effort to transform the gym from a den of sweat into a kingdom under the sea," said Myers.
With friendly competition keeping students on their toes and excitement keeping them adrenalized, "It's going to be a week filled with excitement and spirit and so much fun!" Yu said.
About the Writer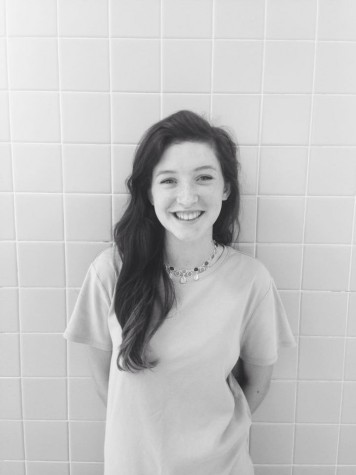 Julia Harrison, Opinion Editor
Julia Harrison, a senior at Albemarle, the opinion editor of The Revolution and a fourth year on staff. Her greatest regrets in life are getting rid of...